Focus Team Supervisor Mike Grilli Sets the Stage with Data
Posted on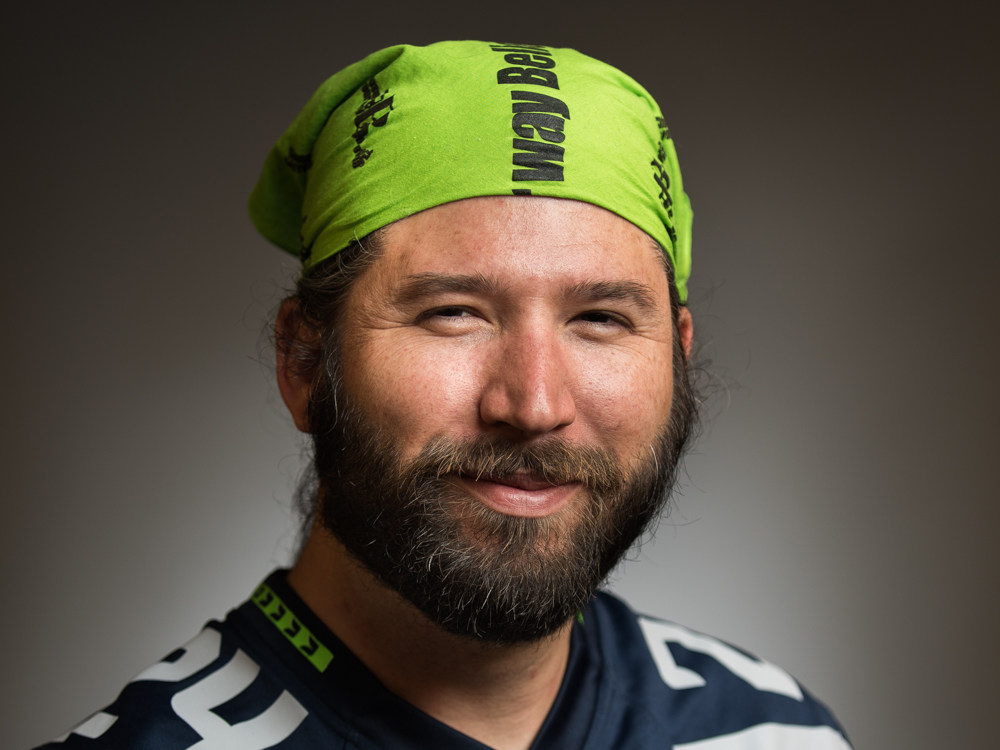 Mike Grilli was nervous about his interview with the Metropolitan Improvement District. It was 2012, and this was his opportunity to relocate from Everett to Seattle. If Grilli didn't get the job, his next stop would be 300 miles away in Coeur d'Alene, Idaho.
But he aced the interview, securing a spot on the Safety Team. It was a good job for Grilli, who enjoys working with people and has a background helping individuals with disabilities. The position was also a chance to flex his design skills and pursue another passion: data.
In 2017, Grilli worked behind the scenes to implement Fulcrum, a new mobile application to track and collect data on MID-funded services. Fulcrum allows safety, cleaning and outreach ambassadors to record their interactions using software instead of pencil and paper.
Grilli helped shape the system's architecture, and today the information gleaned paints a detailed picture of what's happening on the ground downtown, helping DSA direct resources.
"We can use data to identify trends and make us better as a proactive and reactive team," says Grilli. "It tells us how to deploy and prioritize where and how we do our work."
Grilli would love to see a unified Fulcrum system the whole city could use.
"We could all collaborate," Grilli says. "The better we can see what we're all working on, the more we have transparency and accountability."
For Grilli, that spirit of cooperation is what makes DSA unique as an employer. He credits a leadership open to listening and a sense of ownership among coworkers.
"We all share the same kind of vision and goals," he says. "No one minds going the extra mile."
When he's not dissecting data or making tweaks to Fulcrum, Grilli enjoys traveling, hiking, backpacking and especially live theater. His first experience with Broadway was seeing Phantom of the Opera as a child. The production blew him away.
"There's a different connection with live theater. It's a physical reaction. It gave me goosebumps," Grilli says. "It made me cry."
Reflecting on the last six years, Grilli considers the nature of his work and what comes next.
Whether it's design, data or cross-organizational coordination, he'll always have a special appreciation of his current role.