Free waterfront shuttle service will run until October
Posted on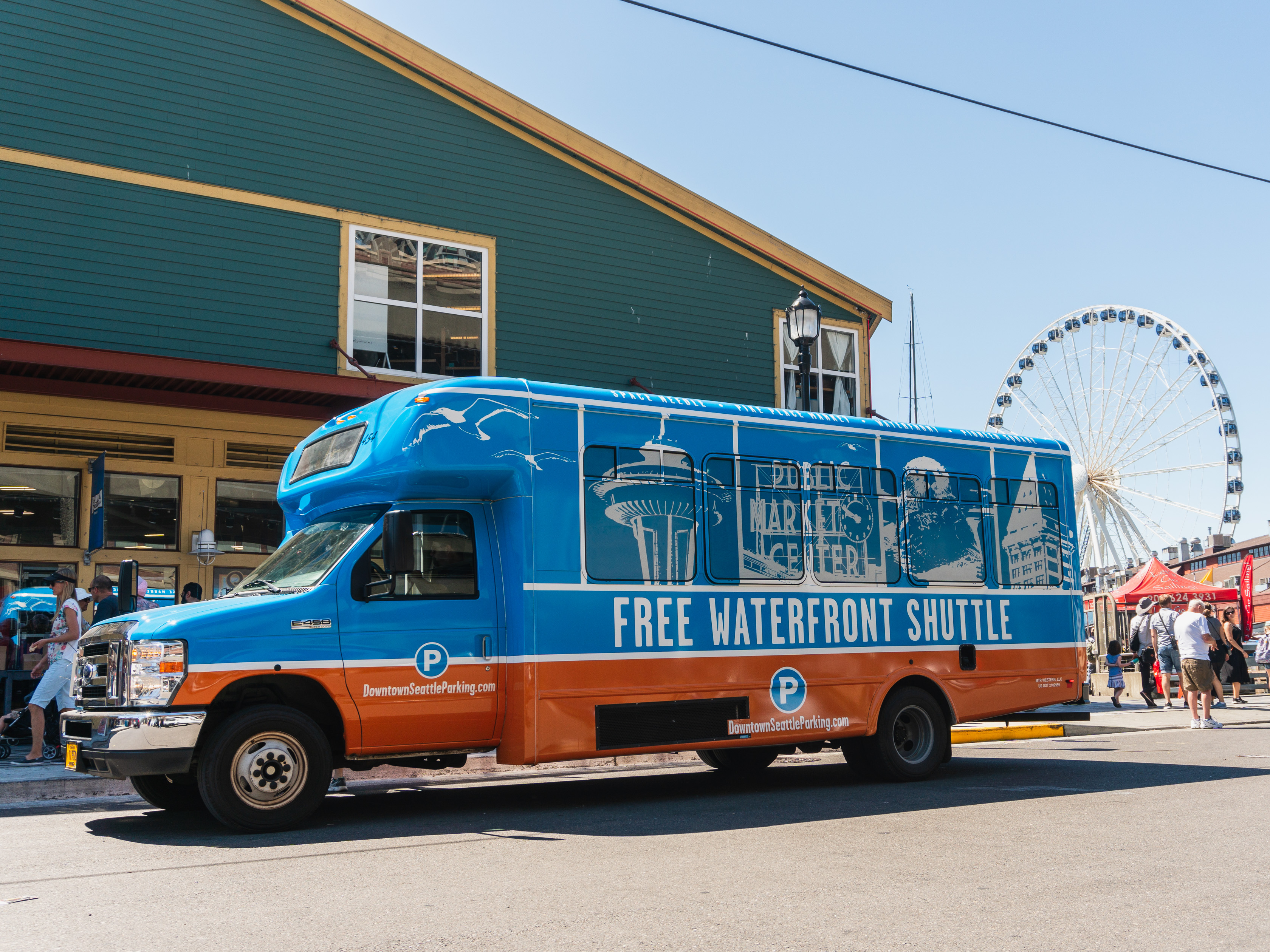 This article was originally published in Curbed Seattle on August 2, 2018
As of Wednesday, people visiting downtown Seattle can hop on a free shuttle running from Pioneer Square to the Seattle Center—although largely traveling along the waterfront on Alaskan Way S. The bus will run seven days a week from 10 a.m. to 8 p.m. through October 1.
While the shuttle is branded as an option for tourists traveling by car to downtown to make parking easier, it also provides a west-of-Third transportation option that doesn't currently exist—and is designed to connect to light rail and Amtrak for non-drivers. From 1982 to 2005, a trolley ran along the waterfront, but it was postponed and eventually abandoned due to waterfront tunnel construction. The shuttle bus meant to replace it, Metro route 99, was axed this past March (after a redundant reroute to Third Avenue where most other buses that carry passengers through downtown run).
The Center City Connector streetcar project was set to carry passengers on First, but that project is on hold—perhaps indefinitely—while it's under review by the mayor's office. A shuttle spokesperson told Curbed Seattle that the shuttle service is unrelated to the streetcar hold.
The shuttle, branded with the Washington State Department of Transportation (WSDOT) project DowntownSeattleParking.com and operated by the Downtown Seattle Association, is part of the Alaskan Way Viaduct Parking Mitigation Program, designed to mitigate the loss of parking during waterfront construction, State Route 99 tunnel construction, and viaduct demolition.
Waterfront and tunnel construction is just one arm of what city planners are calling the "period of maximum constraint" for Seattle traffic, where multiple road and construction projects are expected to converge onto downtown streets.