Summer in McGraw Square Kicks off with More Food, Games, Greenery and Staff
Posted on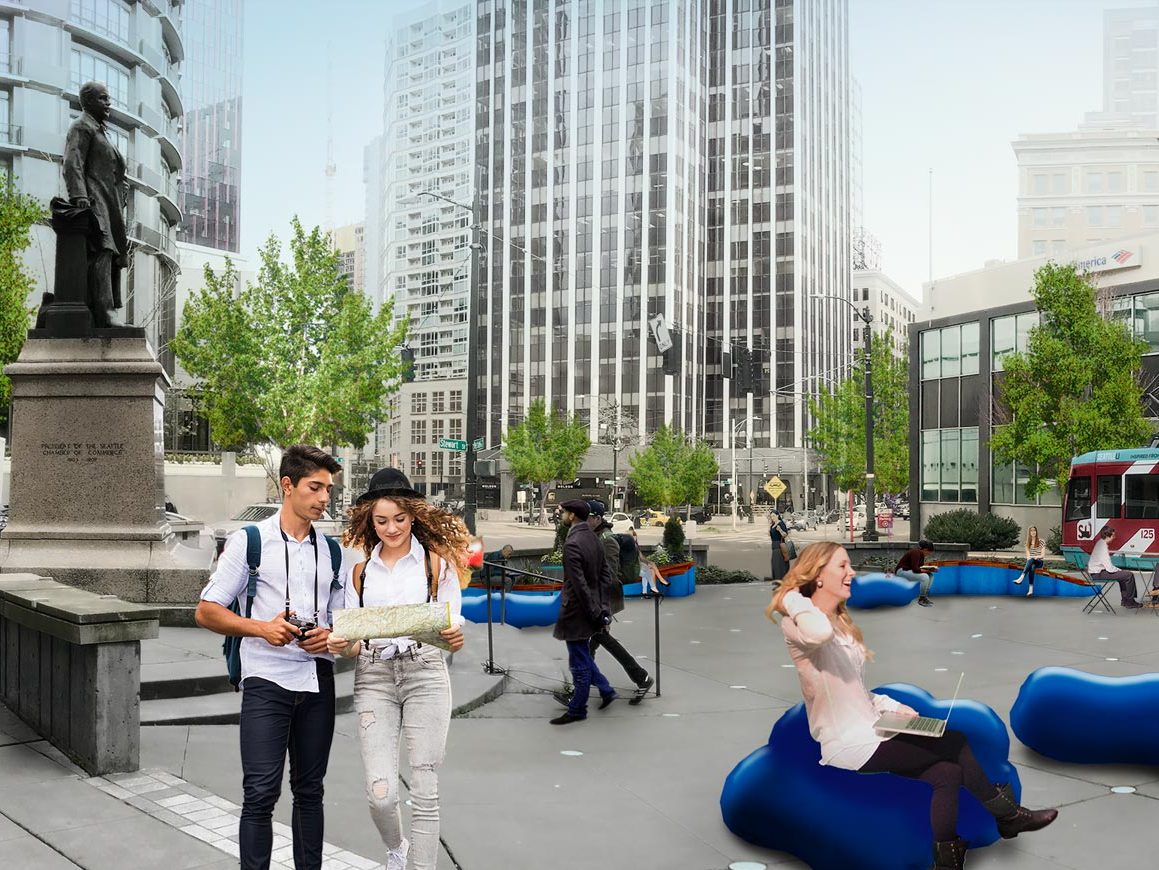 Sunnier days are finally here and so are fun new improvements to McGraw and Westlake squares. Come check out the new features (and enjoy refreshments provided by Cherry Street Coffee) May 31 from 9:30-11 a.m.
DSA, in partnership with the Seattle Department of Transportation, and design firms DCI and Framework, installed ground lighting, tables and greenery to create a friendlier landscape. Inspired by our legendary weather, raindrop-styled seating was added along with wave benches and rain gardens. Food trucks now serve up hot meals during lunch, and games like foosball and chess spark friendly competitions. The spaces will be staffed daily by our downtown ambassadors.
The food options, interactive elements, staffing and games add up to a refreshed and inviting space in the heart of downtown.
"We're always looking for opportunities to improve the public realm and the experience of visitors, residents and employees in downtown," said Jenn Casillas, DSA Vice President of Public Space Operations and Events. "McGraw and Westlake squares are centrally located, popular pedestrian thoroughfares. The added amenities will encourage people to slow down and interact with the park."
Next time you're looking for a place to enjoy a break, eat lunch, or simply take in the sights and sounds of downtown, stop by McGraw and Westlake squares.
Event Details
Thursday, May 31
9:30-11 a.m.
McGraw Square Plaza
Westlake Ave. & Stewart St.
Cost: FREE