Delta Dental Moves Downtown to Pursue Vision of Oral Health, Hand Out Apples
Posted on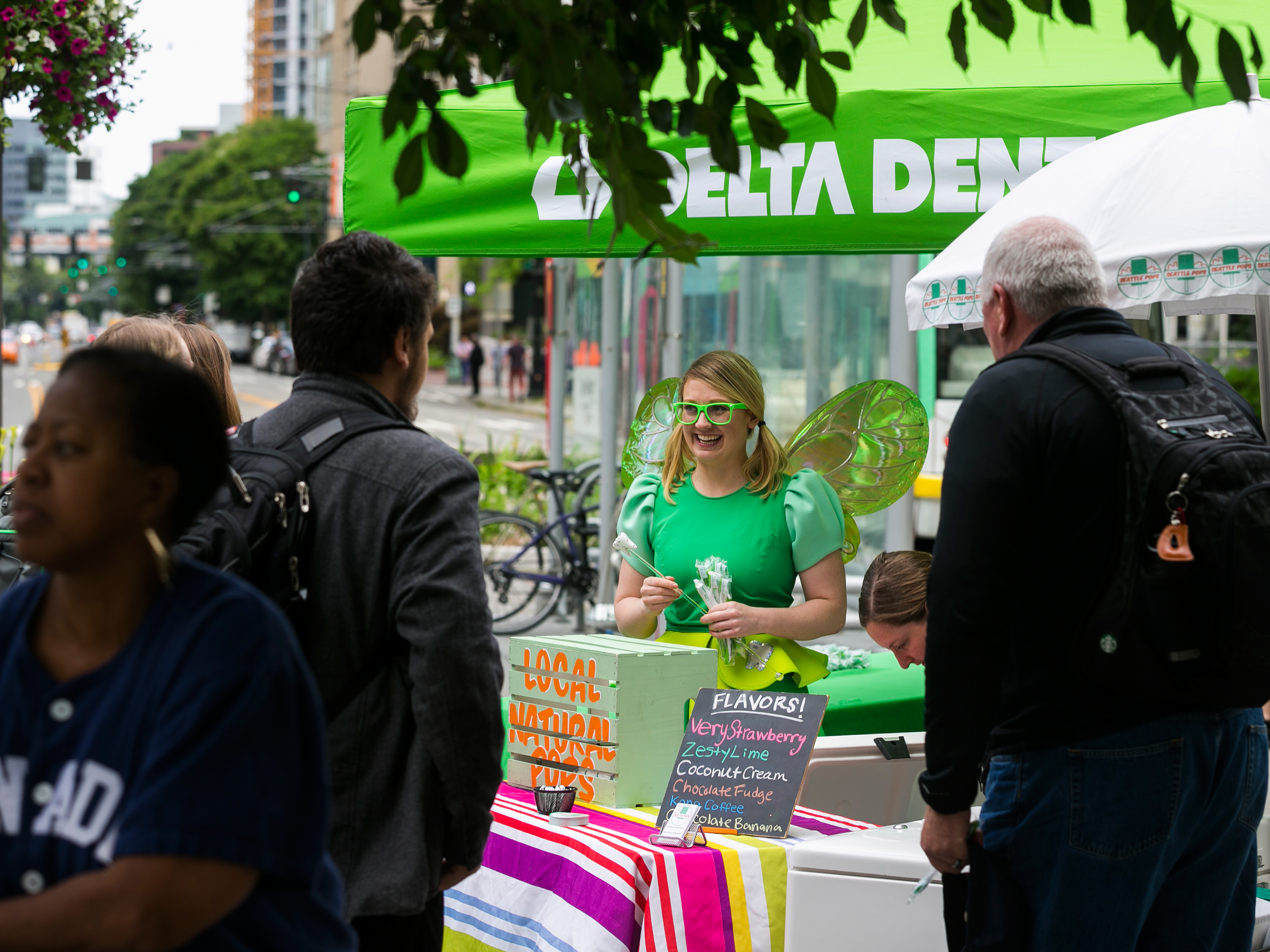 Until the mid-20th century, dentists were considered an emergency service and oral health as a concept was still in its infancy. That changed when Washington longshoremen piloted a new program to provide their children dental care.
The Washington State Dental Service Corp. launched in 1954, later linking up with other service corporations to form the Delta Dental Plans Association. Today, the Delta Dental system is the largest dental benefit provider in the nation, with Delta Dental of Washington specifically covering 2.6 million people across the country and one in four Washingtonians.
From 1987 to 2017, Delta Dental was located near Northgate Mall. Last year, the company moved to South Lake Union.
"We want to be in a place where we can engage the community," says Kristin Merlo, chief marketing, information and sales officer at Delta Dental. "Downtown helps us engage with clients as well as attract and retain the talent we need."
Employee input, especially commute priorities, were key factors in selecting the new headquarters.
"People come from the Eastside, south of Seattle, pretty far north and even out on the peninsula," Merlo explains. "Employees tried out the neighborhood and tested different modes of commuting. Our workers have diverse needs – from parents dropping off kids to millennials who value convenience. Their criteria informed our approach."
The hope was that a downtown office would improve travel experiences. The results were spectacular. In the first two months, single car commutes dropped from 73 percent to 15 percent.
The relocation process, Merlo adds, connected with Delta Dental's commitment to solving problems together, accountability, ownership and a pioneering attitude.
"It's about the company vision, customers and our employees," notes Merlo. "They all had to be part of evaluating such a major decision."
The team focus is expressed in the new floor plan. Appropriately for Seattle, coffee is a vital element. Delta Dental consolidated all the caffeine in its three-floor office to a single, central station, nudging workers from different departments into a shared space. "When people run into each other it's a good thing," says Merlo. "It spurs conversations that lead to better communication and problem-solving."
Relocating to downtown also sparked interest in the Downtown Seattle Association. Many Delta Dental customers are DSA members, and the company worked closely with Commute Seattle to develop its transportation strategy.
"We knew DSA was a great resource and we appreciated their community engagement and advocacy work around housing and transportation," Merlo says.
What are Delta Dental's plans for the future? Hint: the company built a lot of flexibility into its work space to allow for continued growth as well as community engagement.
"After moving in we got to know the neighbors by giving out apples and other dental supplies," Merlo says. "Most of the companies in the building are clients so that made it all the more fun."