Condos make up 7% of downtown Seattle's residential construction pipeline
Posted on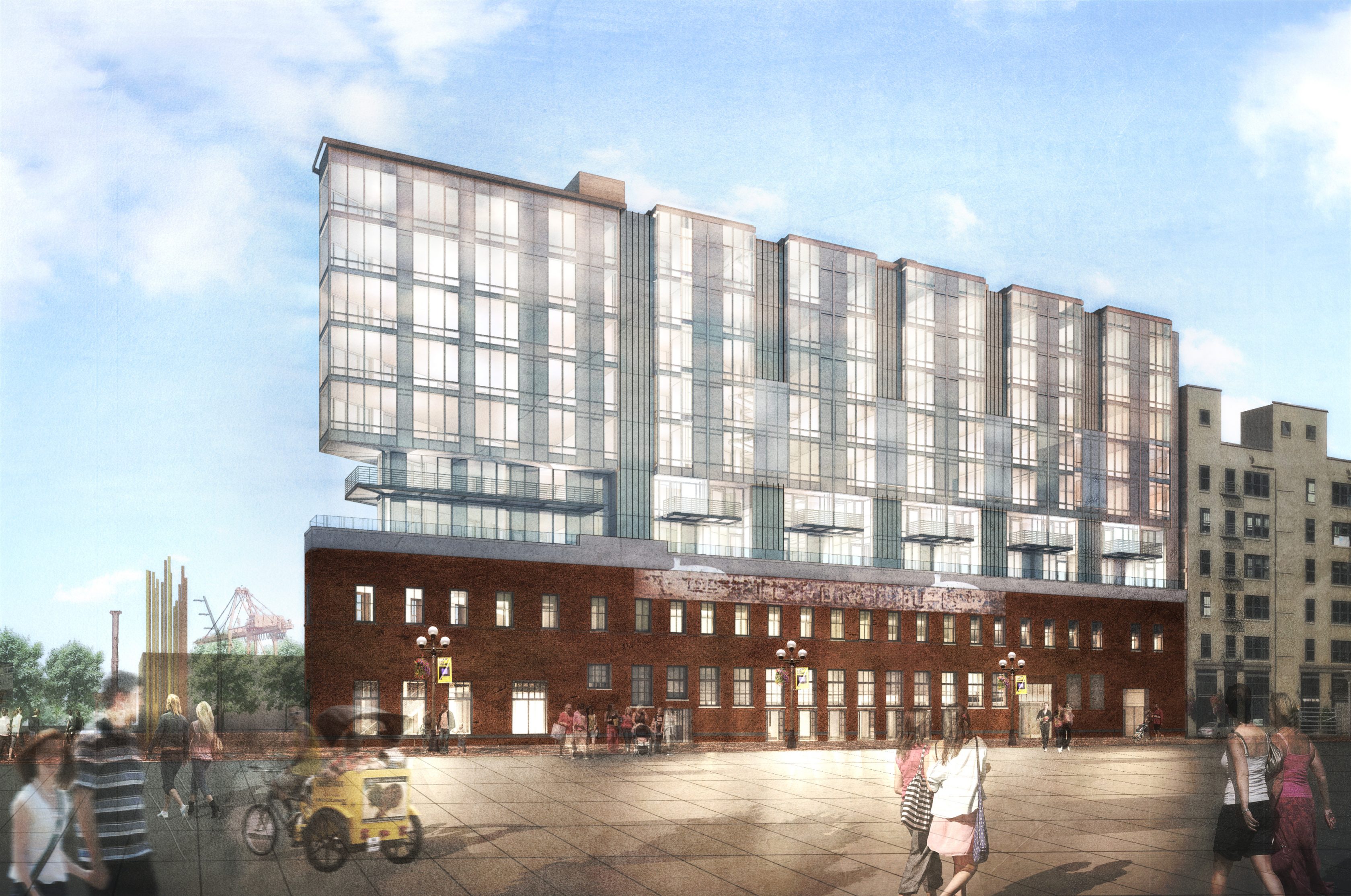 This piece was originally published by Curbed Seattle on Mar. 7, 2018.
New, luxury towers have become the norm in Seattle—but most of them are for rent
With luxury, glass residential towers springing up like crocuses around Seattle's core, it can be easy to look around and think, condos. But the majority of new residential projects going up in the city—and downtown specifically—are destined to be rentals.
Out of homes currently under construction, only 489, or 7.1 percent, will be available for homeownership, compared to 6,324 for rent, according to a downtown development guide released Monday by the Downtown Seattle Association. That number covers construction for not just downtown proper, but lower Queen Anne, Belltown, Pioneer Square, Sodo, First Hill, and western parts of Capitol Hill, and includes the 107 units at the Gridiron, which just started buyer move-in earlier this month.
Condos are even more scarce looking back at 2017, with only a 16-unit townhome development and no actual condominiums popping up in the area, compared to 5,600 rentals.
The shortage comes amid a wider inventory crunch in homes for sale across the entire metropolitan area—and a condo development can fit a whole lot more homes in one place than a single-family home, although around half (more or less, depending on what calculations you're using) of Seattle's developable land only allows the latter.
Although no Seattle real estate comes cheap, particularly new construction, condos still tend to be cheaper than single-family homes, and demand for them is intense. Koda, a building that hasn't even started construction yet, is already 95 percent reserved. Two years before its estimated completion date in 2019, condos in the Nexus building were already 75 percent sold out. The condominium shortage has only driven prices up, especially among the lower price points, gating an increasing number of would-be homeowners—especially first-time buyers—out of the market.
That rush of demand is inspiring a few more developers to get on the condo train. Looking forward, about 9 percent of homes in demolition and shoring stages downtown will be condos, and about 10 percent of those in predevelopment. But they're still a small part of the overall picture.
Many design and building professionals attribute the shortage to the Washington State Condominium Act, a consumer protection measure which holds developers and architects to a greater risk of a lawsuit within the first five years after the project is constructed.
Weber Thompson's Blaine Weber discussed the law a recent op-ed for the Daily Journal of Commerce, calling condo projects are a "guaranteed lawsuit" due to the "aggressive behavior of some plaintiff attorneys who approach HOA board members at this four-year mark to convince them to initiate a construction claims lawsuit."
As a result, Weber said—in sentiments echoed in the Downtown Seattle Association report—building condos is cost-prohibitive both because of liability and procuring insurance.
The American Institute of Architects' (AIA) Washington chapter lobbied this legislative session around reform to the law. One bill, sponsored by Jamie Pedersen (D-Seattle), has made it through both chambers, but AIA Washington noted that that measure wouldn't affect liability laws for architects.