Meet Your Board: Tony Stewart
Posted on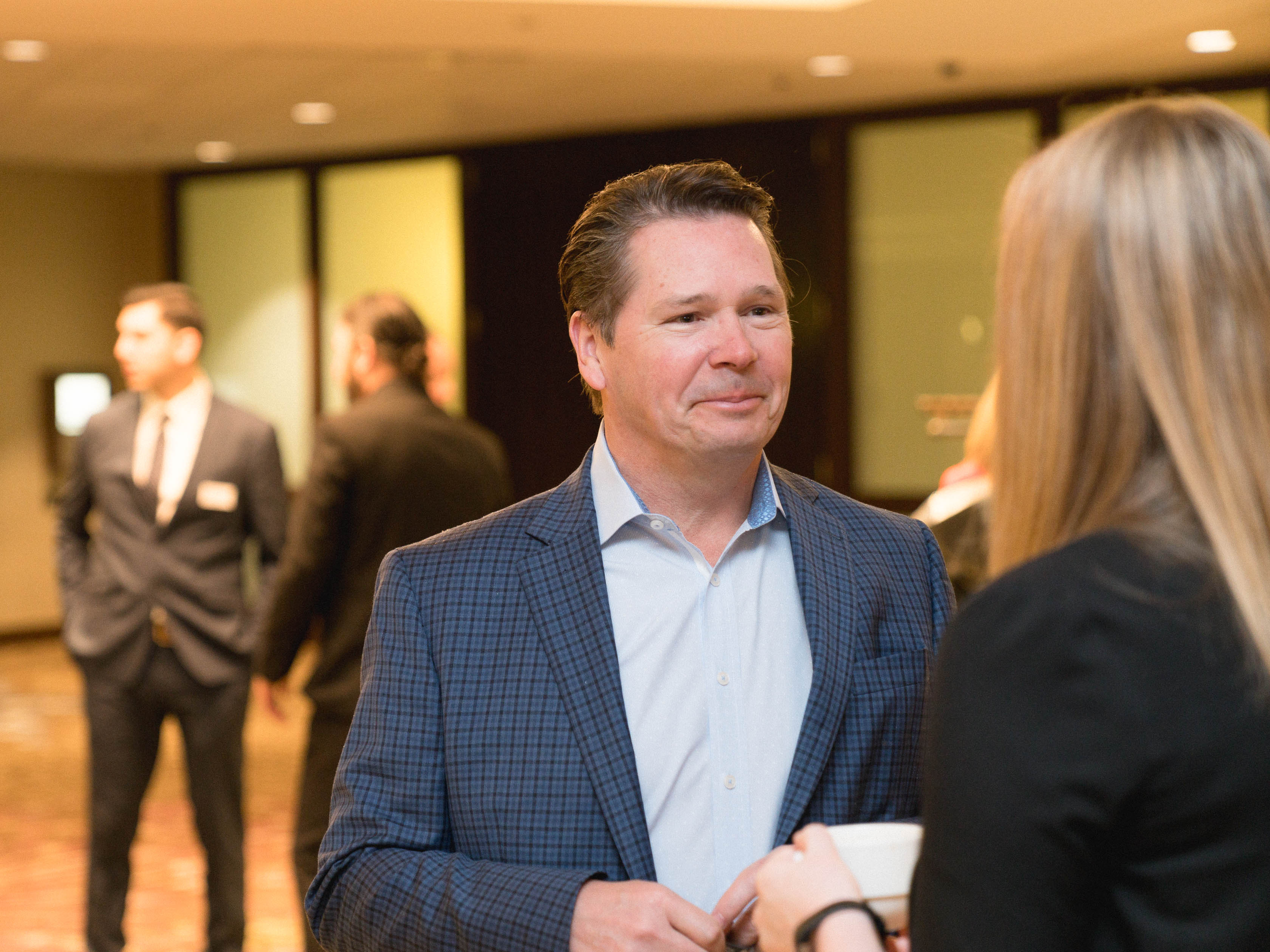 Each month we're talking to a board member to help our members learn more about the people leading the Downtown Seattle Association. This month, we're featuring Executive Committee member Tony Stewart, Vice President, Howard S. Wright, a Balfour Beatty company. Stewart regularly serves in leadership roles on DSA issue committees and task forces, including as current co-chair of DSA's Family Friendly Task Force.
Why did your organization join DSA?
Three primary reasons: Building relationships in the community, influencing and shaping our downtown, and keeping a pulse on key issues. Those are a sweet spot for DSA. Our organization leverages the access to people and information to capitalize on all those opportunities.
How do you approach your role as a DSA board member?
Two facets to my approach. First to represent the interests of DSA in the community where I am invested and have influence to shape better outcomes. Second to educate myself on topics key to making our city and region the most competitive it can be in the marketplace.
What gets you up in the morning?
Making a difference and the opportunity to leave things better than the way I found them. I am at my best when I am making a difference – in another's life or cause. Making this place a bit better as a result of my hand is an awesome responsibility I cherish.
What's the best piece of advice you've received?
Oh boy… plenty of that in my lifetime for sure. Let's go with: "In the race of life never wait until your tank is full." Meaning you have to get out there ready or not and take calculated risks. You're never fully ready so don't wait. If you do, the race is already underway and you're behind.
Here is a piece of advice I share with others: The best bet you will ever make is on the one looking at you in the mirror.
What is the best part of working downtown?
I've worked downtown for 32 years and enjoyed a 15-minute commute (most days). Along the walk from Pioneer Square to the Uptown neighborhood (and in between) the experience has always been about the sidewalk and street edge – that is the best part no doubt!
Having a pulse of the vibrancy (both good and bad) is what I have always loved about this city. The scale here is such that we are big enough to have a super bowl winner but small enough to have the chance of running into someone you know walking downtown.
Why is engaging the next generation of DSA leaders so important?
One word – relevance! Whether we are problem solving or advocating for change we, (or the issue) have to be relevant to the younger generation. Absent of that, today's solutions run the risk of not being durable and impactful over time. Engaging the next generation assures continuity and long-term line of sight to outcomes we all have vested interests in. An ancient African proverb best sums up why it takes the entire village (young and old) to be successful: If you want to go fast, go alone. If you want to go far, go together!