Celebrate Commute Trip Reduction Champions
Posted on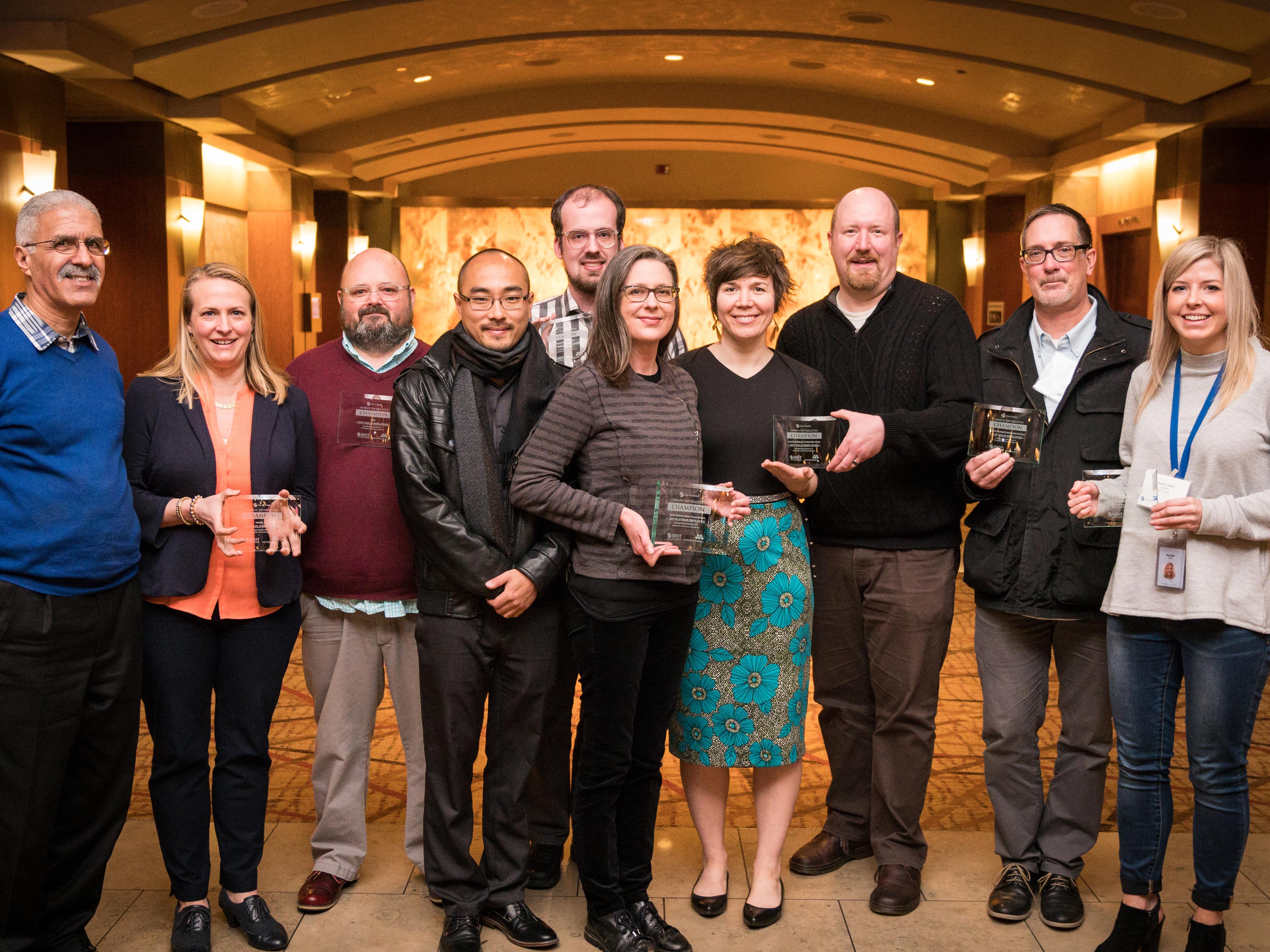 Each year, the CTR Champions Awards Celebration recognizes the extraordinary work of Seattle companies in reducing traffic congestion downtown and citywide. Hosted by DSA partner organization Commute Seattle, in conjunction with the Seattle Department of Transportation, the March 7 breakfast will recognize employer investments in programs, benefits and amenities that empower workers to commute without driving alone.
This is critical work in a growing downtown that now boasts 281,000 jobs and more than 70,000 residents.
"These employers are making smart investments and offering assistance so their workers can travel by bus, train, bike, foot and carpool," said Jonathan Hopkins, Commute Seattle Executive Director. "We can all learn from their innovations at reducing congestion and improving everyone's quality of life."
Former Washington state governor and current CEO of Challenge Seattle, Christine Gregoire, will offer the keynote address. Some of Seattle's best-known companies will be receiving awards for their innovation and performance in reducing congestion.
Karen Aliabadi, chief human resources strategist at Delta Dental of Washington, will discuss her company's move from north Seattle to South Lake Union, where they have led one of the most successful and innovative transportation programs in the city.
Leya Barr, senior facilities manager at Impinj, will address how employee transportation coordinators at every company can be compelling advocates for transportation investment and behaviors.
For more information or to register for this fun, thought-provoking event, visit the official event page.
Commute Seattle is supported by the Downtown Transportation Alliance (DTA), comprised of the executive leadership of the Downtown Seattle Association, King County Metro, Seattle Department of Transportation, Sound Transit as well as rotating private sector representation.