New public art lights up Occidental Square
Posted on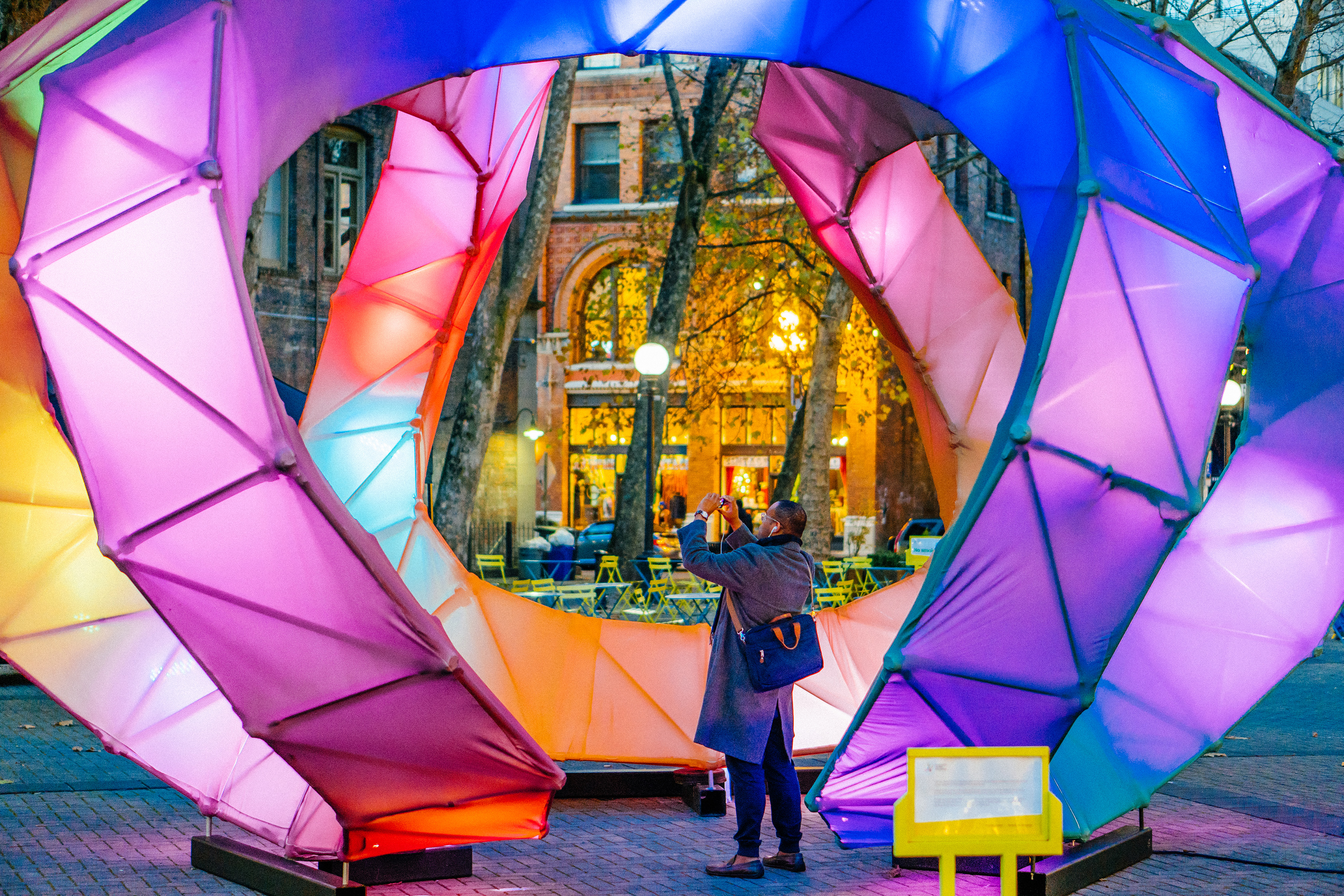 This piece was originally published by Curbed Seattle on Dec. 4, 2017.
A new piece of public art was installed in Occidental Square in Pioneer Square last week: a 20-foot, glowing sculpture titled "360 Beacon."
Built by design and engineering firm Stereobot, the sculpture "is activated by a series of unique light choreographies," Downtown Seattle Association spokesperson James Sido told us over email, "with the aim of extending public space into the evening and creating a vibrant nighttime atmosphere."
The sculpture is similar to other projects by Stereobot, including the much bigger "The Loop" in Long Beach, California, which uses a similar color palette and twisting design, and a glowing stage cover for a concert in Santa Monica, California.
"360 Beacon"—or at least, another copy of it—previously appeared at online video conference Vidcon in Anaheim.
The installation is 32 feet wide, and contains some lounging space so the activation continues inside the sculpture itself. Whether people stop to sit or not, visitors can walk through—and take selfies.
The installation will be up until January 5, but it's not the only art to view in the park. Appropriate to its location right in the middle of the Pioneer Square art walk, Occidental Square is also home to four cedar totem poles and a bronze firefighter memorial.
While public parks, both Occidental Square and Westlake Park are managed by the Downtown Seattle Association. "360 Beacon" is part of their public space program.