City Maker Conversations: Megan Karch
Posted on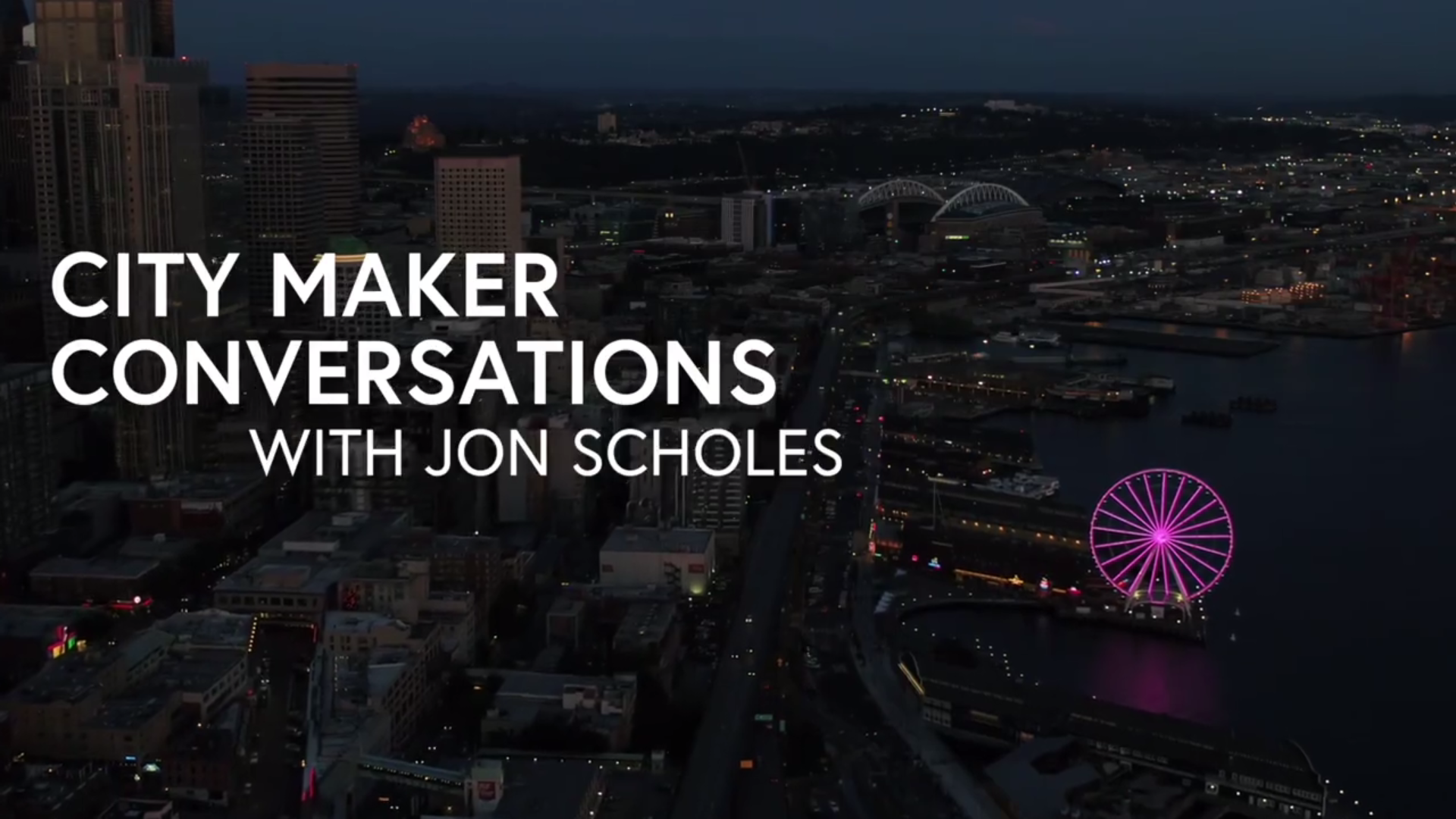 "FareStart really only succeeds if we can connect those who are downtown to the issues of homelessness and those who are homeless to their community, and you can only do that in the thick of it. You can't do that if you're outside of the city. We're lucky to be in downtown."
In our new City Maker Conversations series, DSA President & CEO Jon Scholes interviews Megan Karch, CEO of FareStart.
FareStart is a DSA member and nonprofit that provides job training for people in poverty. For 25 years, it has employed homeless, jobless and disadvantaged people, giving them life skills to succeed in the food service industry and beyond.
This year, FareStart doubled its capacity to transform lives through a partnership with Amazon that produced five new restaurants in downtown Seattle. Karch has navigated FareStart through a period of massive growth while staying true to the principles that guide the organization.
Watch the video above to learn more about Megan Karch and FareStart. Stay tuned for more City Maker Conversations in the coming months. If you like the series, subscribe to Downtown Seattle Association on YouTube.