Memorial Stadium renovation, new downtown schools in the works
Posted on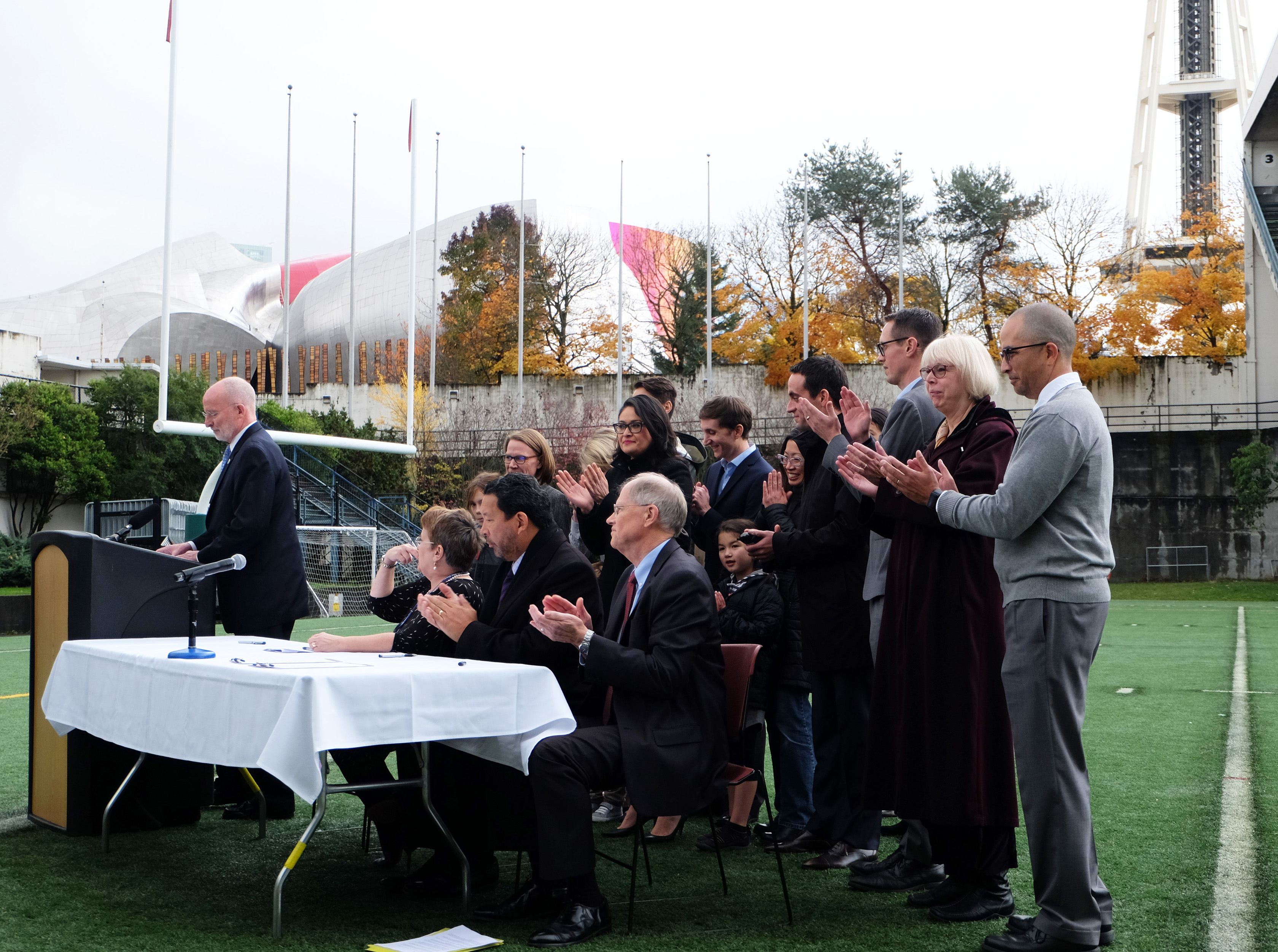 This piece was originally published by KING-TV on Nov. 20, 2017.
The City of Seattle and Seattle School District signed a deal Monday to plan for the development of Memorial Stadium, a new high school and elementary school. The partnership also calls for educational space at Fort Lawton.
The agreement outlines a process for the two sides, who had already been talking about redevelopment at the Seattle Center. Memorial Stadium is 70 years old and in a state of needed repair. It is also heavily used by the Seattle School District, Seattle Reign FC and Bumbershoot.
However, that part of the Seattle Center involves multiple parcels and owners. The school district owns the stadium and parking lot, while the city owns other spaces. There has been talk about a land swap to fully execute the deal.
An earlier discussion had focused on a potential redevelopment involving a stadium and a new high school. Seattle Mayor Tim Burgess indicated Monday that there are eight pieces of land at play in the new agreement.
It is unclear who will pay for any redevelopment. Burgess hinted it may involve extending levy money.  New schools and a stadium could easily top $250 million. Burgess indicated in the announcement that the city could provide some financial assistance to the project.
There is nothing close to a final site design or plan. Both sides say they plan to preserve the Memorial Wall, which honors veterans from the Seattle School District who died in World War II.
The Downtown Seattle Association has been pushed for new schools for years.
Jon Scholes, DSA president, said Monday, "We've got a lot of public money that — through the economic boom and this city — that has gone to the city and the school district. Available land that's underutilized. Looking at those makes a lot of sense."