Poetry and Persian Food Fuel Cherry Street Coffee
Posted on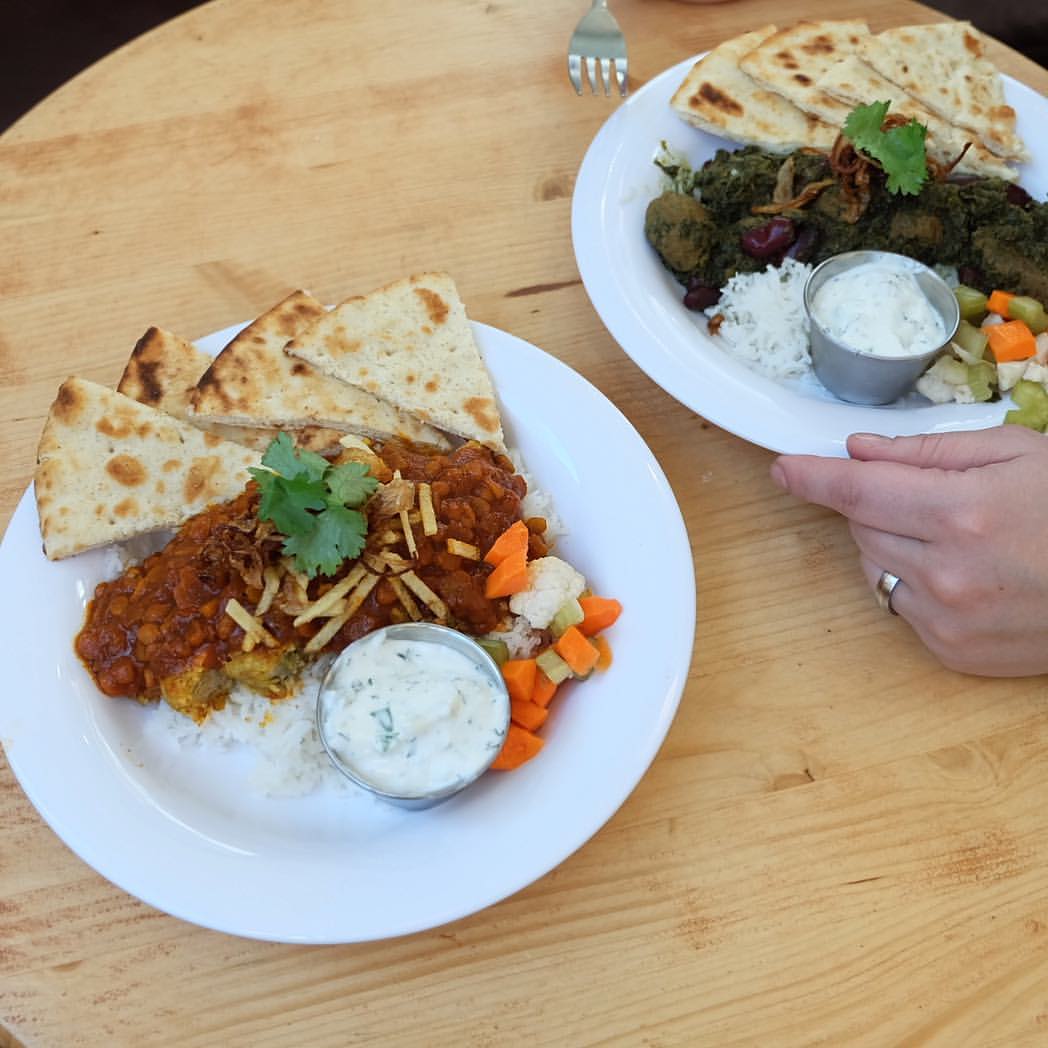 "My hair is turning grey, but my heart is starting the spring season," says Ali Ghambari, owner of Cherry Street Coffee. "If I had hair," he laughs.
It's a quote by an Iranian poet, and it captures Ghambari's take on life, work, family, love and the future of the business he started 25 ago in a 400-square-foot shop.
Ghambari came to the U.S. from Iran in 1979. Back then, he wasn't planning on launching Seattle's second-largest line of coffee and lunch cafés. He worked at a pizza place, went to school for auto mechanics and did some animation for fun. Then, in 1985, Ghambari started making espresso. He liked it and opened his own shop —called B&O Espresso — in 1992.
He later changed the name to Cherry Street Coffee.
"I wanted to build a community," says Ghambari. "I wanted to bring better energy to the community." Indeed, on the company's website is a saying: "There is no better feeling than sitting at the table together, sharing good food and coffee, a few laughs and lots of love."
Today, Cherry Street Coffee employs 120 people in 10 stores located in or around downtown.
There are advantages to operating in downtown, says Ghambari. "I like the closeness of the neighborhoods and there's a healthy customer base." He also appreciates DSA's work in the city's core.
"As a DSA member, we get help with challenges that are bigger than our own footprint. It's bringing in more people and transportation like streetcars and transit that can move people in a peaceful and timely manner," Ghambari says. He's a fan of anything that gets people outside. Park improvements, cleaning, events and music are all good for business. More people on the sidewalks means more customers.
Recently, Ghambari ventured into the culinary market with the Cherry Street Public House next to Occidental Square. Sixty percent of sales at Cherry Street Coffee come from food purchases, and he sees an opportunity to serve Persian dishes.
"It's something no one else is doing," he says. "There's a community here of around 15,000 Iranians and I want to celebrate the city's diversity."
It's a bold move in one of the hottest restaurant markets in the country. What makes Ghambari so confident?
"It's continuing to realize new excitement and making other people happy. Great doors open because of that, that's what life is really all about."
Grey hair or no hair, Ghambari believes things are just getting started for Cherry Street Coffee.