Out to Lunch Returns with Free Concerts Every Weekday Throughout the Summer
Posted on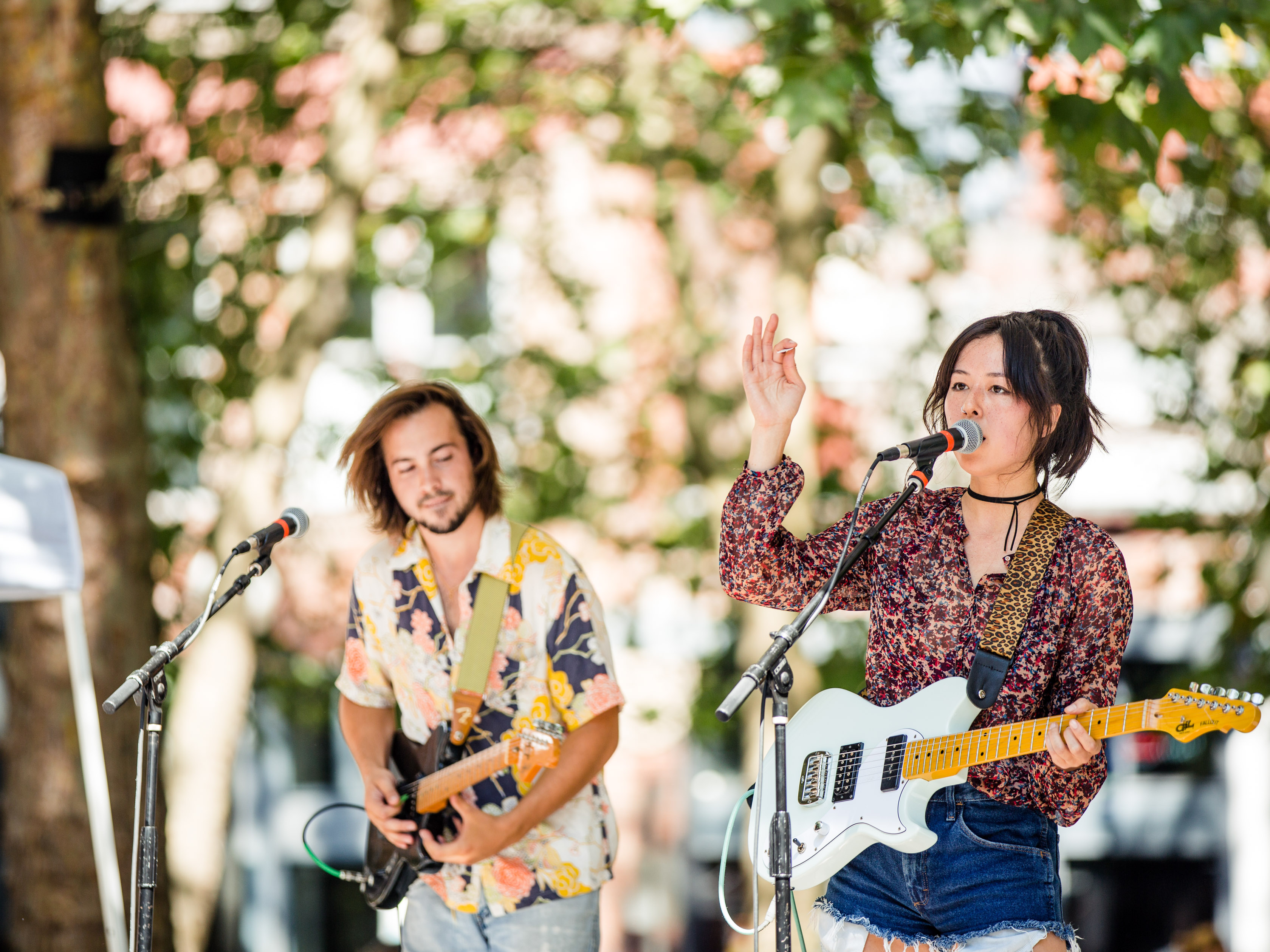 DSA's annual OTL concert series runs from July 5 through Sept. 1
Now in its 39th year, the Downtown Seattle Association's Out to Lunch (OTL) concert series is bigger than ever, with concerts every day of the week — and not just at lunch. We're introducing late-afternoon shows for the after-work crowd on Mondays to go with our regular lunchtime shows Tuesday through Friday. This free outdoor series brings 47 live shows to 12 downtown locations from July 5 to Sept. 1.
OTL kicks off Thursday, July 5, with Seattle legend Clinton Fearon playing at Harbor Steps. Other artists throughout the summer include Grace Love, The Flavr Blue, Kris Orlowski & Budo, The Maldives, Cosmos the Band and Star Anna.
Full Lineup: Download the full lineup and schedule here. (PDF)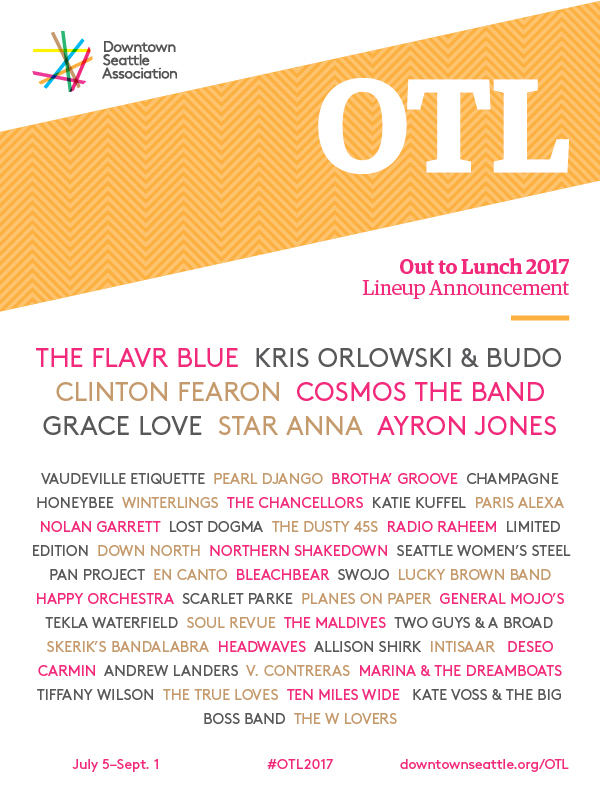 Times:
Tuesdays, Wednesdays, Thursdays and Fridays from 12 to 1:30 p.m.
Mondays from 4:30 to 6 p.m.
Dates:
Every weekday, July 5 to Sept. 1 (except Aug. 24)
Locations:
Westlake Park, Occidental Square, City Hall Plaza, Freeway Park, 5th and University, Harbor Steps, Union Square, Hot Spot at the Waterfront, 426 Terry Ave. N., 2121 7th Ave. N. (by the Amazon Spheres), Denny Park, 515 Westlake Ave. N.
New to OTL this year are late-afternoon concerts in South Lake Union. Every Monday our OTL concerts go from 4:30 to 6 p.m. On Mondays July 31 and Aug. 28, we're hosting four simultaneous concerts throughout South Lake Union.
The full OTL 2017 schedule and lineup can be found at downtownseattle.org/OTL. Concert goers can share their pictures and join the fun by following @OTLconcerts on Facebook, Twitter and Instagram, and by using #OTL2017.
Sponsors
Amazon.com, Seattle Office of Arts & Culture, Union Bank, Alaska Airlines, Umpqua Bank, Seattle Children's Research Institute, Plymouth Church, Seattle Reign FC, Seattle Parks and Recreation, Metropolitan Improvement District
Media Contact
James Sido
206.613.3208
jamess@downtownseattle.org
High-resolution images from past concerts available upon request.