Bring Your Business Outside
To help businesses stay in operation, the Seattle Department of Transportation has relaxed some of its rules on conducting business in the sidewalk and street space. The Downtown Seattle Association is committed to supporting the wide variety of businesses across our downtown neighborhoods and is here to help you navigate and take advantage of these changes.

Outdoor Dining
If you operate a restaurant or café, you can now provide seating for direct service or take-away dining similar to a sidewalk café or streatery.

Merchandise Display
If you are in retail, you can now display and sell your merchandise with the point of sale outdoors.

Food Trucks + Carts
If you have a food truck or cart, there is now more flexibility on where you can vend and for how long.
Right-of-way Options
In addition to the new rules on what kind of business can happen outdoors, there are now expanded options about where things can happen.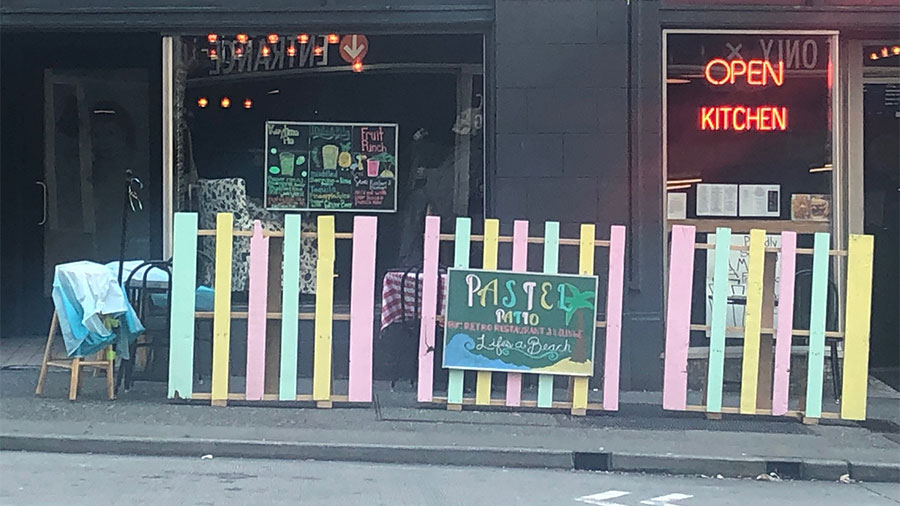 Sidewalks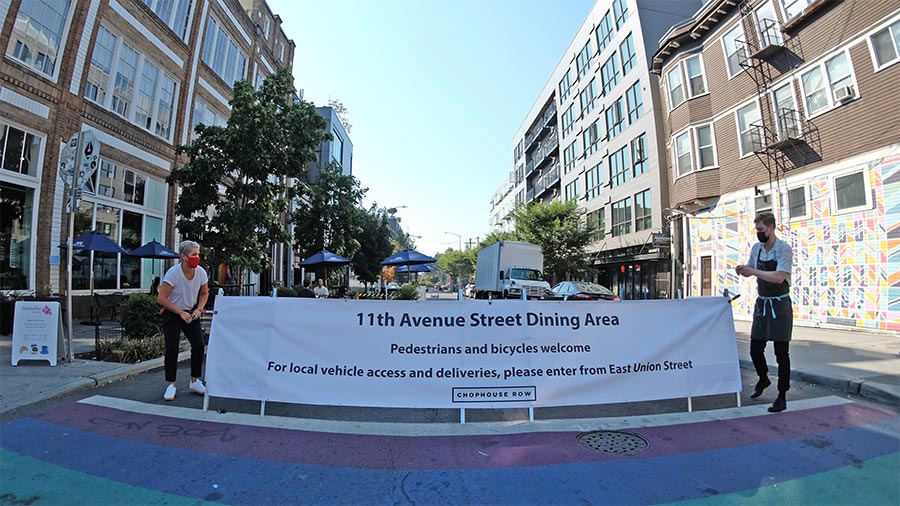 Full Street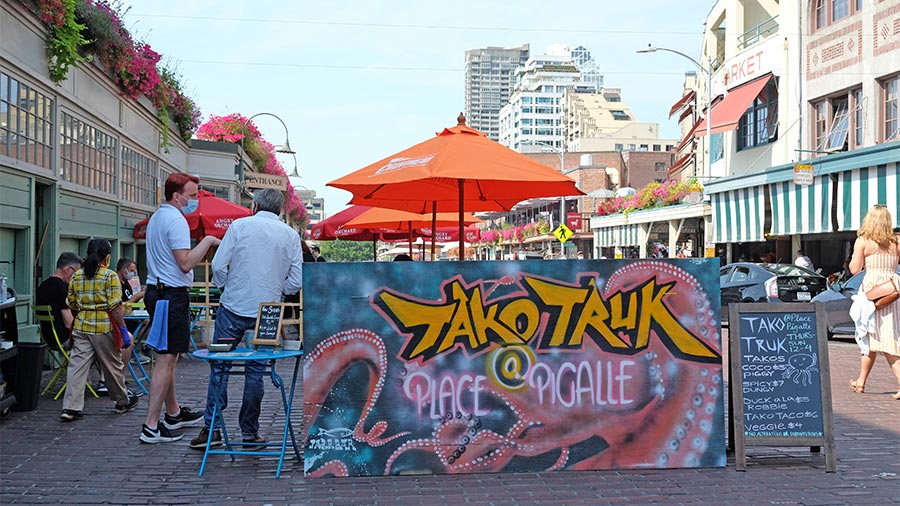 Parking Lane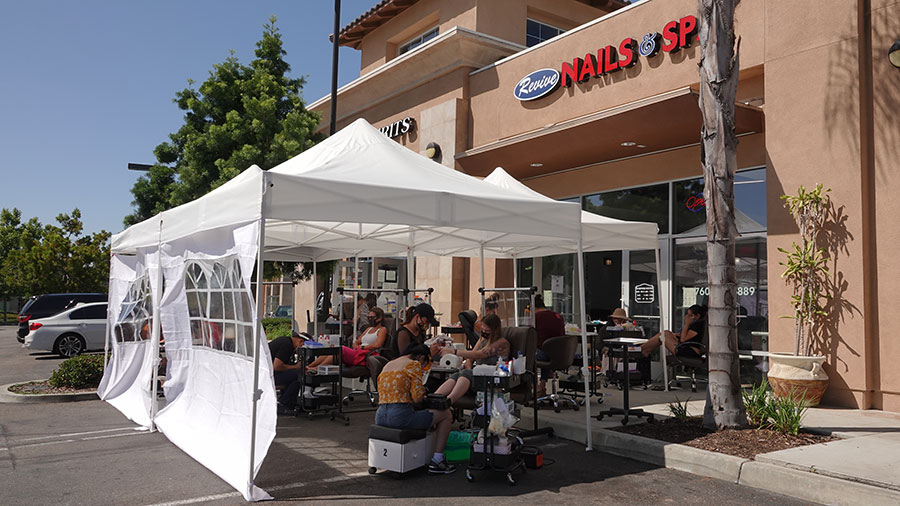 Parking Lot
How Can We Help?
There's a lot to sort through and an urgency to support our local businesses, so DSA has gathered information and resources to support you, including:
Navigating the permit process
Gathering neighbor support
Acquiring barricades and seating
Outreach to local shoppers/diners