Westlake Park
Westlake Park sits at the epicenter of downtown's retail core. Since 2015, DSA has managed the park through an agreement with the City of Seattle. Guided by a vision to create a more active and welcoming space, we've brought in colorful furniture, games, music, food and kids activities. We've also hired park staff and full-time security. The result? A bustling urban gathering place that attracts workers, shoppers, visitors and kids of all ages. Live music and games in the summer — and a holiday carousel and pop-up market in the winter — create a unique downtown experience for hundreds of thousands of people each year.
Have you been to the parks lately?
Take a short survey and let us know how we're doing.
Urban Parks Art
DSA is excited to introduce Urban Parks Art, our new program showcasing artists in two of the busiest and most popular parks in downtown – Westlake Park and Occidental Square. If you would like your project featured in one of these exciting venues, we invite you to download the application and submit a proposal.
Learn More

Children's activities

Games

Fitness

Food trucks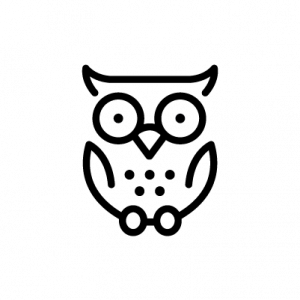 Classes
#ParkProfiles
"I'm here working as an au pair. I'm supposed to be here one year, but my visa can allow me two years. I really like this park. I feel comfortable here, something that didn't used to happen in Costa Rica. I feel secure."
-Cindy Araya, recently moved to Seattle
Contact Info
General Park Info:
Jennifer Casillas, VP, Public Space Operations & Events
206-613-3225
parks@downtownseattle.org
Sponsorships:
Lindsay Clarke, Senior Manager, Sponsorships
206-613-3213
lindsayc@downtownseattle.org
Art and Public Space projects:
Seth Geiser, Manager, Urban Planning & Design
206-613-3916
sethg@downtownseattle.org
Park Rules
The Seattle Municipal Code prohibits:
Placing any structure or obstruction in the park without a permit
Dogs or other pets that are not leashed; person with dog must carry and use equipment for removing feces.
Sale of merchandise without a permit
Amplified sound without a permit.
Camping
Liquor (open or closed container)
Littering
Skateboarding, roller-skating
Illegal gambling
Urinating or defecating
Parks Code of Conduct (enforceable under SMC 18.12.040) prohibits:
Depriving others of their use or enjoyment of the park
No smoking
Unattended items
Creating a risk of harm to any person or property
Obstructing pedestrian traffic; interfering with the provision of services or the use of park property
Disrupting Parks and Recreation activities.
Abusive or harassing behavior