Occidental Square
Shaded by the leafy London Plane trees of Seattle's historic Pioneer Square District and paved with classic red brick, downtown's Occidental Square was established in 1971. More than 40 years later, DSA is ensuring Occidental remains a vibrant place to gather or stroll through. Through an agreement with the City of Seattle, DSA manages this iconic park, along with Westlake Park in downtown's retail core. We provide full-time security and staffing, daily activities, art installations, music, food trucks and more.
Have you been to the parks lately?
Take a short survey and let us know how we're doing.
Park Activation Request for Interest
We're looking for partners to help enhance Occidental Square. If your organization offers fun, inclusive activities or services, we encourage you to submit a proposal through our Request for Interest (RFI) form. Past activities include (but are not limited to) fitness classes, arts and crafts, children's activities, dance and pet events.
Download RFI
Events at Occidental Square
Urban Parks Art
DSA is excited to introduce Urban Parks Art, our new program showcasing artists in two of the busiest and most popular parks in downtown — Westlake Park and Occidental Square. If you would like your project featured in one of these exciting venues, we invite you to download the application and submit a proposal.
Learn More

Children's activities

Games

Fitness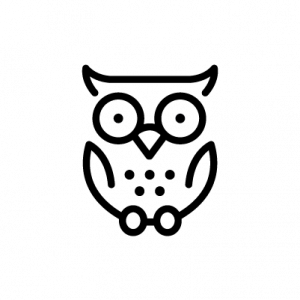 Classes
#ParkProfiles
"It's really nice to come here and have a picnic or just spend half your day here. I'll read, walk around and check out the art galleries."
"I've seen Seattle change quite a bit over the last couple of years and I've definitely seen Pioneer Square change. I like it. It feels like a fresh new start for Seattle. Even though this is in an old, vintage neighborhood it feels like a new start."
-Kaylah Thomas, Seattle resident
Contact Info
General Park Info:
Jennifer Casillas, VP, Public Space Operations & Events
206-613-3225
parks@downtownseattle.org
Sponsorships:
Lindsay Clarke, Senior Manager, Sponsorships
206-613-3213
lindsayc@downtownseattle.org
Art and Public Space projects:
Seth Geiser, Manager, Urban Planning & Design
206-613-3916
sethg@downtownseattle.org
Park Rules
The Seattle Municipal Code prohibits:
Placing any structure or obstruction in the park without a permit
Dogs or other pets that are not leashed; person with dog must carry and use equipment for removing feces.
Sale of merchandise without a permit
Amplified sound without a permit.
Camping
Liquor (open or closed container)
Littering
Skateboarding, roller-skating
Illegal gambling
Urinating or defecating
Parks Code of Conduct (enforceable under SMC 18.12.040) prohibits:
Depriving others of their use or enjoyment of the park
No smoking
Unattended items
Creating a risk of harm to any person or property
Obstructing pedestrian traffic; interfering with the provision of services or the use of park property
Disrupting Parks and Recreation activities.
Abusive or harassing behavior