City Maker Breakfast
Our September event is sold out, but you can still join the waitlist.
Over a light breakfast, we discuss a new topic each month, exploring issues impacting downtown and the broader city. Guests hear from panels of experts and have time for Q&A. In 2018, we welcomed sponsoring partner Schwabe Williamson & Wyatt.
In partnership with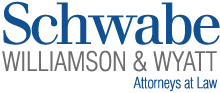 Above credit: City of Seattle and James Corner Field Operations
What's Next for Seattle's Waterfront?
This event is sold out.
Friday, Sept. 20
Doors: 7:30 a.m.
Program: 8–9 a.m.
Q&A/Networking: until 9:30 a.m.
Palace Ballroom
2100 Fifth Ave.
Tickets: $20
*Audience: Open to DSA members and partners.
Join the Waitlist
Downtown Seattle's waterfront is currently undergoing a $724 million, multi-year transformation to connect the waterfront to the heart of downtown. The redevelopment effort – known as Waterfront Seattle – involves multiple separate projects, including a rebuilt Pier 62, a new Waterfront Park, a refurbished Colman Dock, a new Seattle Aquarium Pavilion and much more. With the Alaskan Way Viaduct now down, what's next? What will the next three years of construction look like? And what can residents and visitors look forward to when the redevelopment is complete in 2023? Join us as our expert panel provides the latest updates and brings us into the vision for Waterfront Seattle.
---
Questions? Contact Joya Marsh at joyam@downtownseattle.org.
*Please note, this is a member-only event.
If you're interested in joining DSA, you can:
Panelists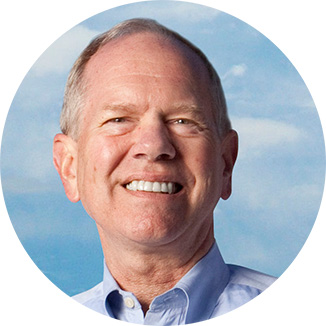 Bob Davidson
President & CEO, Seattle Aquarium
Bob Davidson has led the Seattle Aquarium for 17 years and is guiding the next exciting chapter of this iconic waterfront landmark. Scheduled to be completed in 2023, a massive $100 million expansion will create the new Ocean Pavilion that will better connect the waterfront to Pike Place Market and the rest of downtown.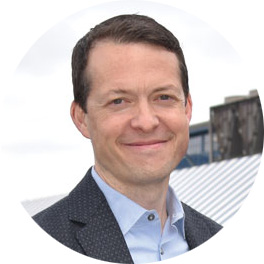 Marshall Foster
Director, Office of the Waterfront and Civic Projects
Marshall Foster leads the City's Waterfront Seattle program, which is creating 20 acres of new parks and public spaces on Seattle's Central Waterfront. Foster has been a city planner in Seattle and San Francisco prior to leading the Waterfront team. Foster's leadership has also been instrumental in the Pike Pine Renaissance Act One, a DSA-led redesign effort of one of the busiest corridors in downtown.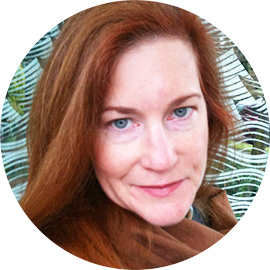 Heidi Hughes
Executive Director, Friends of Waterfront Seattle
Heidi Hughes leads the nonprofit organization formed to help make the new Waterfront Park a reality and ensure the park is an enduring piece of the city's identity. In addition to practicing law and a stint in real estate development, Hughes has worked for governors in Florida and Washington, most recently serving as Gov. Christine Gregoire's Economic Development Policy Advisor.
Most Recent Event
What's Next for the Seattle Squeeze?
In January, Seattleites survived three weeks without State Route 99 as crews decommissioned the viaduct and opened the new SR 99 tunnel. In March, 830 buses came out of the downtown transit tunnel onto surface streets. Though challenging, these moves position us for an expanded Washington State Convention Center, a new waterfront park and a robust regional light rail system.
What lies ahead now for Seattle-area commuters? How are transportation leaders preparing for additional improvements while still encouraging people to come downtown? What's the future of transit, light rail, bus routes and the streetcar?
At our May City Maker Breakfast, we heard from our region's transportation leaders as they discussed how they're working together to keep Seattle moving and thriving.
Listen to the audio from the event below:
Event Cancellation Policy
Can't make it to our event? That's okay. We understand sometimes calendar disruptions are unavoidable. If you have to cancel, we can give you a full refund up to 48 hours before an event. After that, however, we cannot provide refunds or credits because we've already given our final attendee counts to caterers and event venues. We appreciate your understanding. For more information, contact Joya at 206-613-3245 or joyam@downtownseattle.org.