City Maker Breakfast
Over a light breakfast, we discuss a new topic each month, exploring issues impacting downtown and the broader city. Guests hear from panels of experts and have time for Q&A. In 2018, we welcomed sponsoring partner Schwabe Williamson & Wyatt.
In partnership with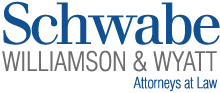 Most Recent Event
Transforming Third Avenue

Third Avenue is Seattle's hardest-working transit corridor, carrying more buses than any other street in North America. More than 52,000 transit riders use Third Avenue every day, but sections of it feel congested and unwelcoming to pedestrians and riders alike.
At our November breakfast, panelists explored DSA's Third Avenue Vision to transform this thoroughfare into a world-class street that balances the needs of transportation, retail, restaurants and parks.
Event Cancellation Policy
Can't make it to our event? That's okay. We understand sometimes calendar disruptions are unavoidable. If you have to cancel, we can give you a full refund up to 48 hours before an event. After that, however, we cannot provide refunds or credits because we've already given our final attendee counts to caterers and event venues. We appreciate your understanding. For more information, contact Joya at 206-613-3245 or joyam@downtownseattle.org.