City Maker Breakfast
Our popular informational breakfast series is in full swing at Palace Ballroom. Over a light breakfast, we discuss a new topic each month, exploring issues impacting downtown and the broader city. Guests will hear from a panel of experts and have time for Q&A. DSA produces these events with Gallatin Public Affairs. This year, we welcomed sponsoring partner Schwabe Williamson & Wyatt.
Presented by

In partnership with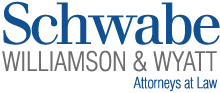 Most Recent Event
Solving Seattle's Affordable Housing Crunch
Friday, June 8
After putting Mandatory Housing Affordability policies in place in six Seattle neighborhoods in 2017, the city is proposing to implement MHA citywide later this summer. The plan calls for more market-rate and affordable housing capacity across the city. In an effort to provide a wider range of housing choices, the city is looking at new policies and creative housing production strategies.
We brought together a panel of experts and innovators to discuss new policies and approaches that can help deliver a variety of housing options to meet the increasing demand for diverse housing types.
Event Cancellation Policy
Can't make it to our event? That's okay. We understand sometimes calendar disruptions are unavoidable. If you have to cancel, we can give you a full refund up to 48 hours before an event. After that, however, we cannot provide refunds or credits because we've already given our final attendee counts to caterers and event venues. We appreciate your understanding. For more information, contact Joya at 206-613-3245 or joyam@downtownseattle.org.