City Maker Breakfast
Our popular informational breakfast series will return March 2019. Over a light breakfast, we discuss a new topic each month, exploring issues impacting downtown and the broader city. Guests will hear from a panel of experts and have time for Q&A. DSA produces these events with Gallatin Public Affairs. In 2018, we welcomed sponsoring partner Schwabe Williamson & Wyatt.
Presented by

In partnership with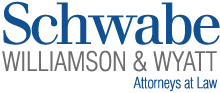 Most Recent Event
The Silicon Sound: Seattle's space in the evolving tech sector
At December's City Maker Breakfast, we delved into the impact of the tech industry on downtown and the city. Often called the Silicon Valley of the north, Seattle is a city fueled by technology companies. In fact, nearly two out of every five office jobs in Seattle is tech-based. This ecosystem extends beyond the big names, as Microsoft, Amazon, Expedia and other tech giants spawn other Seattle-based startups. Are we fostering an environment to nurture this sector? What's emerging for tech in Seattle? What are the differences and similarities between Seattle and the Silicon Valley? Attendees learned about these issues and more in a wide-ranging discussion with our expert panelists.
Event Cancellation Policy
Can't make it to our event? That's okay. We understand sometimes calendar disruptions are unavoidable. If you have to cancel, we can give you a full refund up to 48 hours before an event. After that, however, we cannot provide refunds or credits because we've already given our final attendee counts to caterers and event venues. We appreciate your understanding. For more information, contact Joya at 206-613-3245 or joyam@downtownseattle.org.