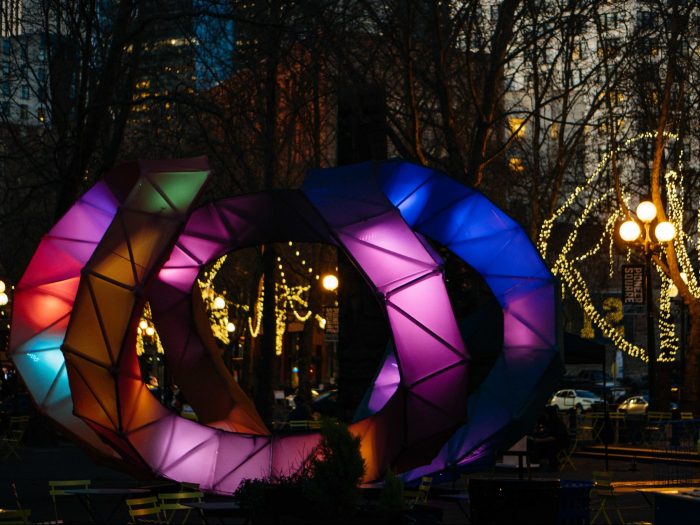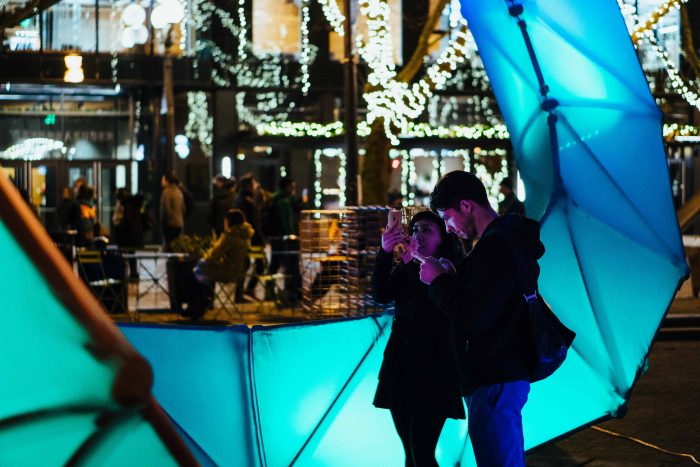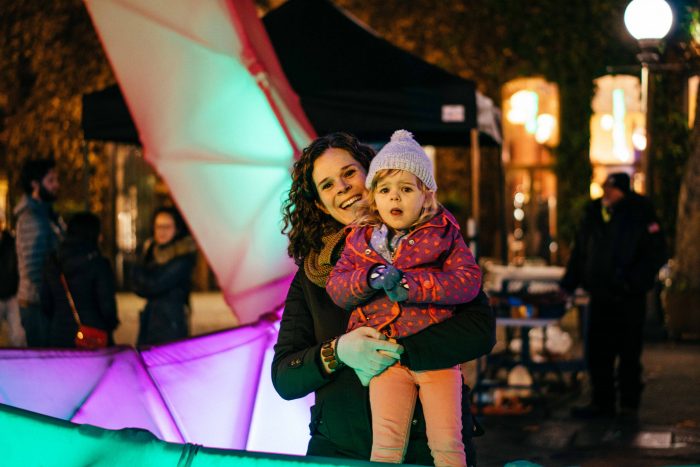 The 360 Beacon Hub is a twisting, glowing chromatic art display climbing 20 feet high across a 32-foot diameter in the middle of Occidental Square.
Visitors to Occidental can walk under and through this multi-colored installation that is sure to be a photo favorite. Lounge areas within the Hub invite visitors to meet and relax.
At night, the 360 Beacon Hub is activated by a choreographed series of unique light displays, one for each day of the week, with a goal of creating a vibrant nighttime atmosphere.
The installation was created by art and design firm StereoBot.
Park Rules
The Seattle Municipal Code prohibits:
Placing any structure or obstruction in the park without a permit
Dogs or other pets that are not leashed; person with dog must carry and use equipment for removing feces.
Sale of merchandise without a permit
Amplified sound without a permit.
Camping
Liquor (open or closed container)
Littering
Skateboarding, roller-skating
Illegal gambling
Urinating or defecating
Parks Code of Conduct (enforceable under SMC 18.12.040) prohibits:
Depriving others of their use or enjoyment of the park
No smoking
Unattended items
Creating a risk of harm to any person or property
Obstructing pedestrian traffic; interfering with the provision of services or the use of park property
Disrupting Parks and Recreation activities.
Abusive or harassing behavior