One Center City Near-Term Plan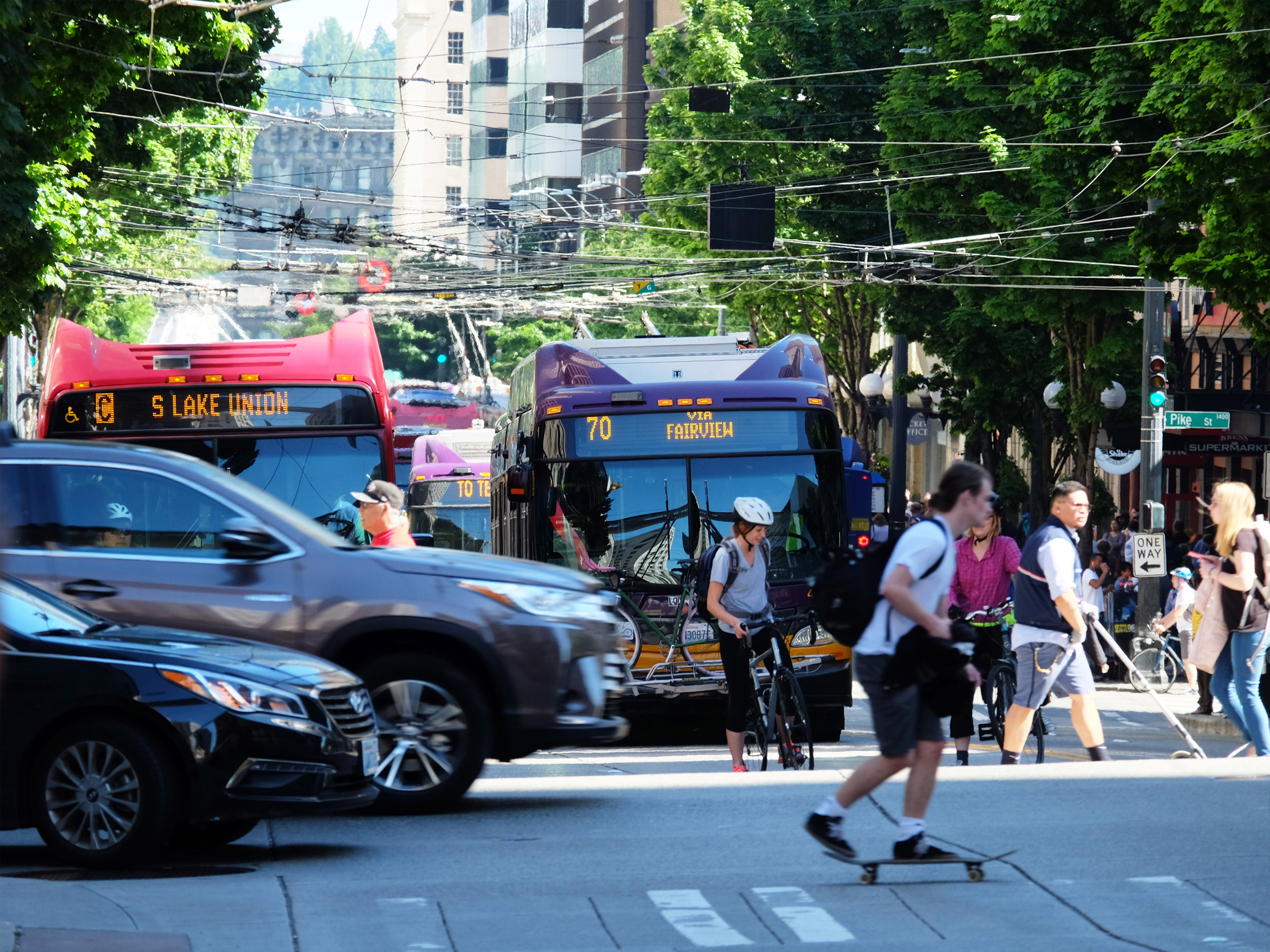 A $30 million investment to move more people to and through downtown.
Downtown Seattle is growing faster than almost any city in the country. We are now home to 292,000 jobs, and more than a quarter-million people commute to and through the center city every day. A hot real estate market along with major transportation and infrastructure projects are adding to traffic pressure on our streets. Over the next five years, the number of workers in the state's largest job market is only expected to increase.
The One Center City Near-Term Plan was developed to ensure downtown thrives through coming construction and growth. Via a public-private partnership, DSA worked with the city of Seattle, King County Metro, and Sound Transit to identify and implement near-term transit and public realm projects totaling $30 million that will keep people and goods moving through downtown during the next five years as we plan a longer-term strategy. The funding is enhancing  public and pedestrian spaces even as major construction projects impact road capacity.
For more information about the One Center City Near-Term Plan, visit the One Center City website: onecentercity.org. For questions or more information, contact Don Blakeney:
E-mail: donb@downtownseattle.org