Seattle Voters Want City Government Prioritizing Downtown Revitalization and Public Safety
Posted on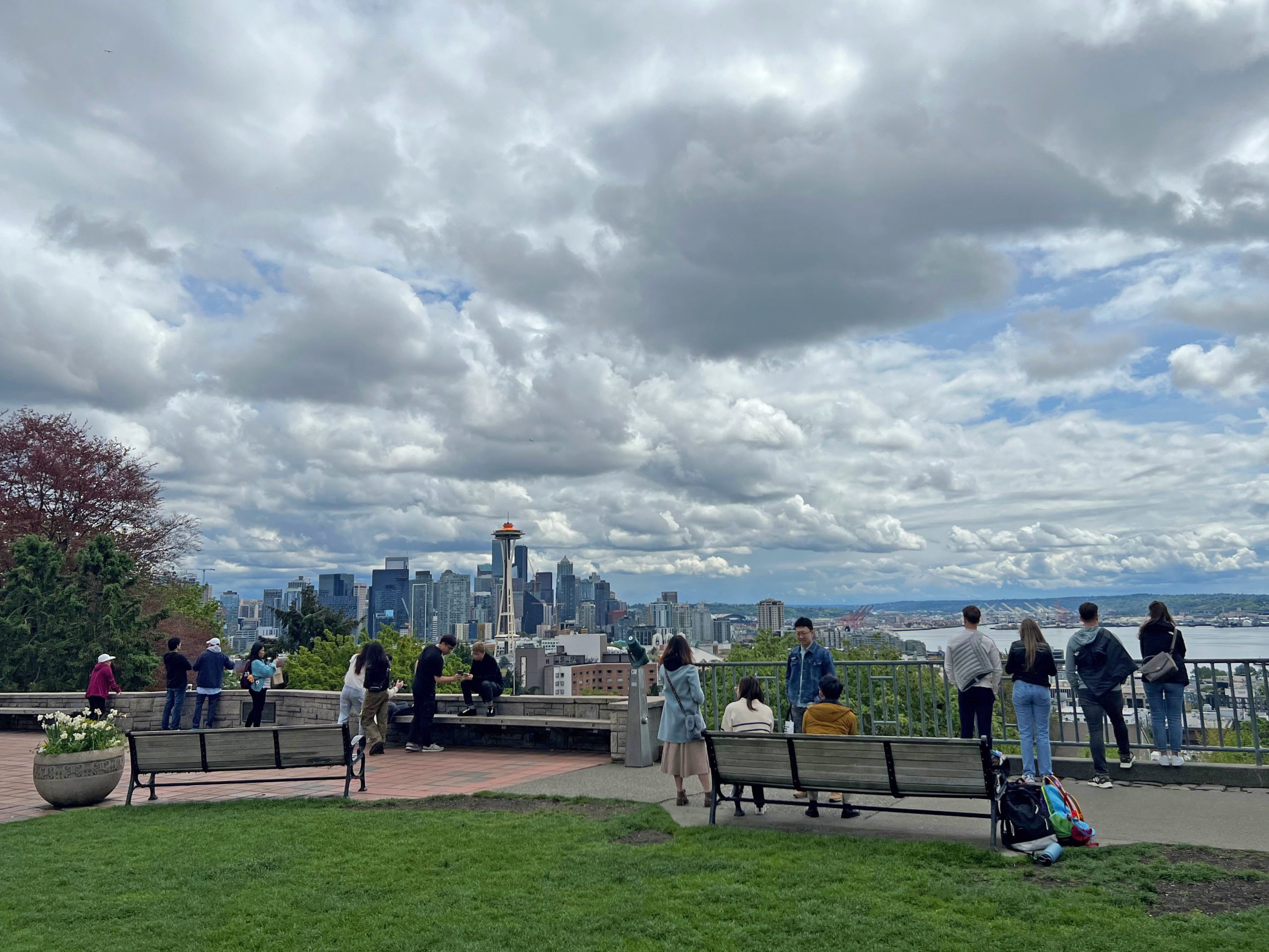 New research sheds light on voter opinions regarding downtown recovery, trust in leadership and issues hindering revitalization
SEATTLE (June 8, 2023) A May survey of likely voters in Seattle's November 2023 elections indicates an electorate that wants city government to place downtown revitalization atop its list of priorities, and an overwhelming majority believe this should be a central issue in the upcoming City Council elections.
"We're seeing a number of positive markers downtown. Return to office numbers keep climbing. Visitor numbers are increasing year over year and more people live downtown than ever before," said DSA VP of Advocacy & Economic Development Kylie Rolf. "At the same time, we're seeing persistent issues impacting downtown and voters want to see more progress on problems like public safety, open-air drug use and getting help for people in need. This research clearly shows Seattle voters see the nexus between solving these issues, downtown's revitalization and how important that is for the entire city."
"With seven of the nine City Council seats on the ballot and a crowded field of candidates, we wanted to get a clear picture of how voters are feeling about downtown, the city's progress on revitalization and the issues they believe are impacting these efforts," said Rolf. "A successful and thriving downtown benefits the entire city and it's evident that voters throughout Seattle see the connection."
The survey of 500 likely voters was commissioned by the Downtown Seattle Association and conducted by EMC Research. The combination of telephone and email-or-text-to-web outreach was conducted May 17-23, 2023. Research findings include:
80% of voters believe downtown Seattle recovery is important for both the economic well-being of the city and for quality of life.
Two-thirds of voters give Mayor Bruce Harrell an average or better grade on downtown recovery efforts, while nearly 40% give City Council a failing grade.
77% of likely Seattle voters think Seattle's hands-off approach to people using illegal drugs in public is contributing to crime and making downtown recovery more difficult.
Two-thirds of likely Seattle voters believe that now is not the time to increase taxes on businesses given the fragile state of downtown's recovery.
Crime and safety concerns are the top reason people provided for why they are visiting downtown less often.
83% of voters believe restoring a safe and welcoming environment downtown will create momentum needed to make progress on downtown recovery.
78% of likely Seattle voters say they would be more likely to support a candidate for City Council who makes downtown recovery a central issue in their campaign.
"Seattle voters overwhelmingly recognize how critical downtown recovery is to both our economy and our quality of life and they are sending a clear message to city hall — and Council candidates — that downtown recovery must be a top priority," said EMC Research Senior Principal Andrew Thibault. "Voters have also been clear that for them, addressing public safety — including illegal drug use — is central to downtown recovery."
The complete survey findings are available on DSA's website, downtownseattle.org. The Downtown Seattle Association does not endorse candidates for local office but instead conducts a candidate scorecard evaluation process and rates candidates on how they align with DSA's priorities and mission to create a healthy, vibrant downtown. This year's candidate scorecard will be published in mid-July.
Interviews with DSA VP of Advocacy & Economic Development Kylie Rolf or EMC Research Principal Andrew Thibault are available upon request. Please contact James Sido at 206-484-9921 or JamesS@downtownseattle.org.
About the Downtown Seattle Association (DSA)
Established in 1958, the Downtown Seattle Association (DSA) is a nonprofit membership organization whose mission is to create a healthy, vibrant downtown for all. By advocating on issues including economic development and the urban experience, DSA works to ensure that downtown is a great place to live, work, shop and play. DSA also manages the Metropolitan Improvement District, a business-improvement area spanning 285 square blocks downtown.
About EMC
EMC Research is a national full-service opinion research firm serving an extensive and diverse range of non-profits, associations, public sector, and private sector clients since 1989. We are known for crafting insightful research tools, collecting highly accurate data, and providing analysis that answers the key strategic questions and challenges our clients face. EMC is proud to be a certified women-owned business.