The Seattle Times: Downtown ambassadors are a win-win for Seattle
Posted on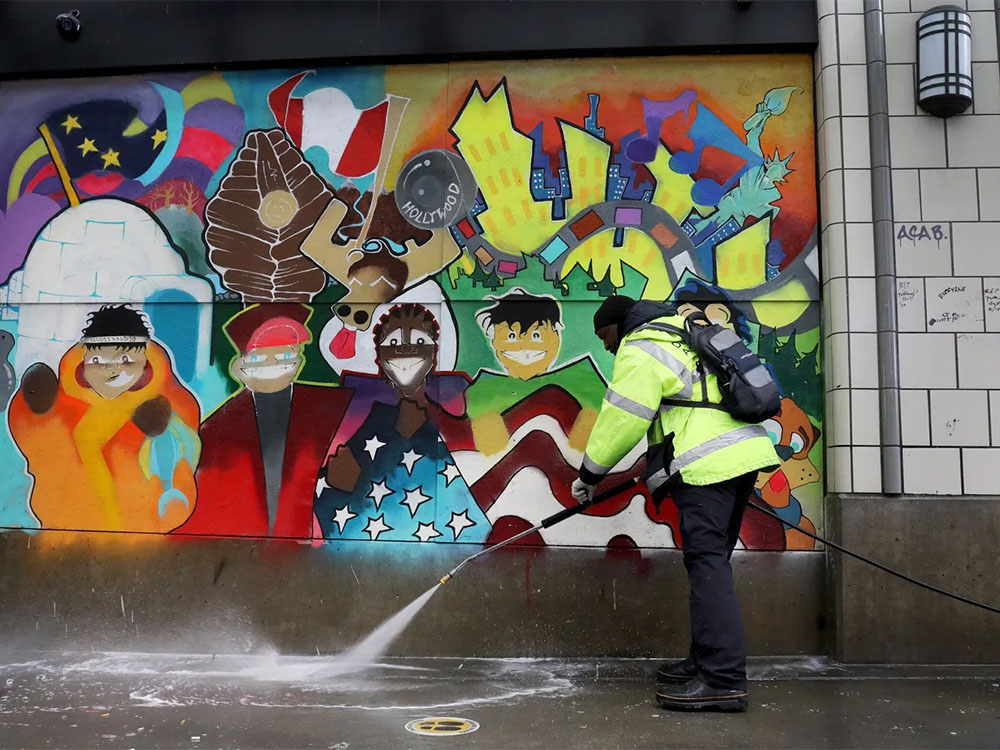 This story was originally published in The Seattle Times on April 23, 2023.
By The Seattle Times editorial board
As downtown Seattle continues its tortuous pandemic recovery, the neon-jacketed Community Safety & Hospitality ambassadors are a welcome sight indeed.
Charged with keeping streets and alleys safe and clean, the ambassadors are funded by property owners who agree to assess themselves and form a Metropolitan Improvement District.
The current downtown MID was established in 2013 and is set to expire in June. The Seattle City Council should quickly pass a pending ordinance establishing another 10-year term and allowing this vital work to continue.
Per city policy, 60% of the those representing the total assessment in the downtown area must agree to it. In support of the pending MID renewal, the Downtown Seattle Association, which serves as project manager, submitted petitions from potential ratepayers representing 66% of the total assessment.
"MID makes our downtown cleaner and brighter and safer — this is my personal experience as a woman of color," read one email submitted to the council. "Please, I mean this, support MID."
The new 2023 MID boundaries would expand south, encompassing 20 additional parcels along either side of First Avenue South until Royal Brougham Way, next to the Pioneer Square Historic District.
The rate is proposed to be 37 cents per $1,000 of total appraised value, plus 45 cents for every square foot, with specific limitations depending on building use such as hotel or residential building.
There are currently 128 ambassador positions that provide services across 285 square blocks, seven days a week. Between 2013 and 2022, the MID removed more than 8 million gallons of trash, collected 97,315 syringes, checked on 71,156 individuals living unsheltered and assisted 770,806 visitors with directions.
The MID renewal will pay for a 10% increase in cleaning, higher ambassador wages and continued unarmed security services, mostly to protect the ambassadors.
This self-funded service represents the best of civic participation. The council ought to applaud what's been done so far and pass the necessary legislation to enable the MID to continue and expand.
The Seattle Times editorial board members are editorial page editor Kate Riley, Frank A. Blethen, Alex Fryer, Claudia Rowe, Carlton Winfrey and William K. Blethen (emeritus).