Puget Sound Business Journal: Uniqlo store in downtown Seattle's former Macy's building opens its doors
Posted on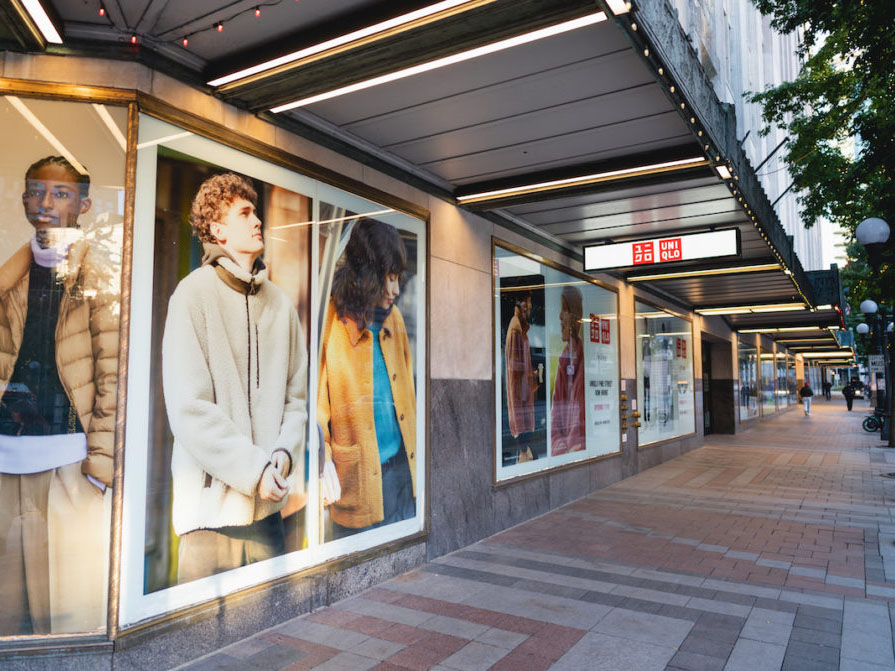 This story was originally published in the Puget Sound Business Journal on Nov. 18, 2022.
Uniqlo, the Japanese fashion retailer, unveiled its new store Friday in the former Macy's building in downtown Seattle, with a line of shoppers eagerly awaiting the doors to open.
As the first major retailer to take space in the historic building since the onset of the Covid-19 pandemic, Uniqlo's opening of the 13,000-square-foot store marks one of the largest recent retail investments in downtown Seattle.
"This opening provides further evidence that we're seeing continual signs of recovery in downtown Seattle," Jon Scholes, president and CEO of the Downtown Seattle Association, said in a statement. "We continue to see progress in creating a more welcoming environment downtown under Mayor (Bruce) Harrell's leadership, which is critical to the success and renewal of downtown."
The new store marks Uniqlo's third location in the Puget Sound area, with others at Bellevue Square and Westfield Southcenter mall. It features a Seattle-specific shirt designed by artist Lauren Martin.
"We look forward to joining the downtown Seattle community at 300 Pine — a destination for shoppers, visitors, and workers alike — with our LifeWear clothing that is made for everyone, every day," Uniqlo North America CEO Daisuke Tsukagoshi said in a news release.
The store is one of multiple recent and planned openings in the Pike-Pine retail corridor, including retailers Ben Bridge Jeweler and Pandora. The area has been slower to recover than other parts of Seattle, brokers say, with many major brands waiting for office worker foot traffic to return closer to pre-pandemic levels.
Built in 1929, the historic building at 300 Pine St. housed a Bon Marché department store for most of its existence. It became a Macy's in 2005, then closed in February 2020. In 2021, Urban Renaissance Group LLC and KKR purchased the property for $580 million, pledging renovations that would attract street-level retail.
Amazon moved into the building in 2017, leasing the top six floors for office space. In August, the tech giant filed plans to use space in the basement as a research and development hub for a new retail concept dubbed Project Lucy.
The revamped retail space, called the Bon Marché Collective, includes plans for two more retail spaces on the first floor, plus a food hall and event space, according to a lease listing. One of those tenants is a multi-story spa.
The building's mezzanine houses a Victrola Coffee Roasters coffee shop.