Keep Moving with Support from Commute Seattle
Posted on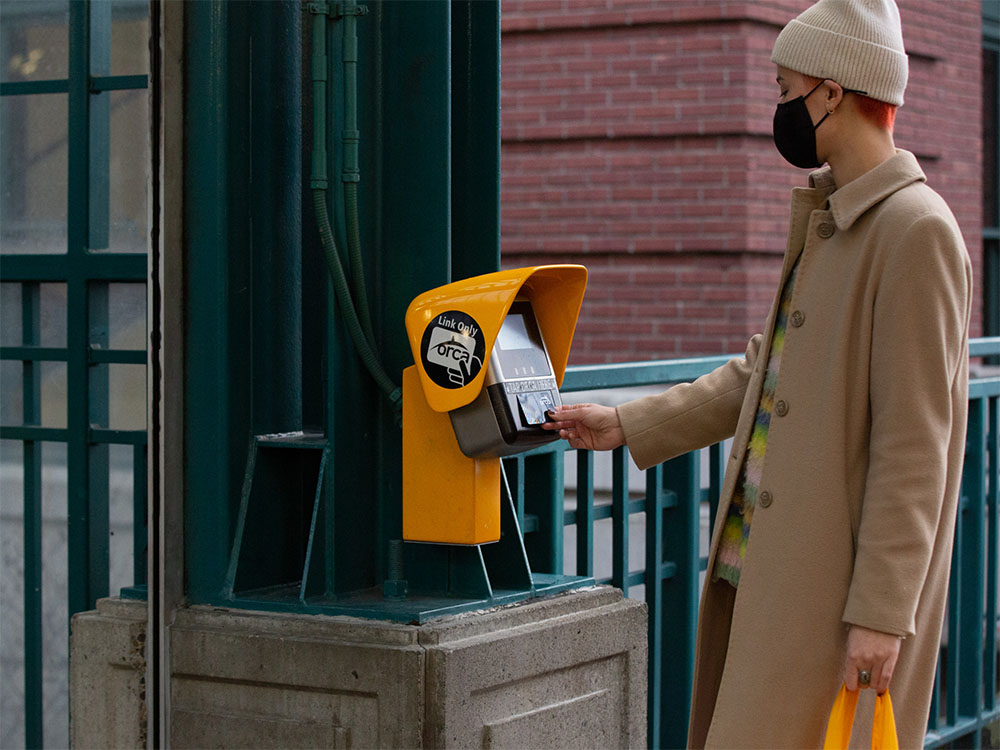 As a benefit to DSA members and MID ratepayers, DSA partner Commute Seattle provides education, outreach and transportation consulting services tailored to downtown Seattle employers and property managers.
Making commuting easy and affordable for workers and students helps businesses retain and recruit the region's top talent, advances climate goals and builds an inclusive community. Commute Seattle can help you:
Save money with transit passes
ORCA Business and Residential Transit Pass programs provide employees and residents access to Seattle's growing public transit system. Since 2018, Commute Seattle has helped get over 18,000 employer-provided transit passes into the hands of commuters. This translates to $1,200 a year back into the pockets of people who would typically buy these passes on their own, and cost employers just a fraction of that. Commute Seattle offers flexible solutions for any business, tenant, HOA or property manager. Small businesses new to ORCA transit passes qualify for 50% off.
Make your property easy to reach
Get expert assistance to make your worksite or property a great place to walk, bike or bus. Commute Seattle helps property managers elevate their buildings with bike racks, e-bike chargers, real-time transit displays and more. In addition, their staff offers free consulting on simplifying Transportation Management Program regulations.
Reduce pollution with a world-class commute program
More than 60% of Seattle's emissions come from people driving alone in cars. Since 1991, Washington state's Commute Trip Reduction law has encouraged businesses to support their employees with walking, biking and busing to work. Commute Seattle helps you find the best way to achieve those goals and set your workplace and property apart.
Have a question about transportation? Contact Zarina Infante, Commute Seattle's senior transportation specialist, supporting MID ratepayers and property managers.