5 Million Unique Visitors, 50,000 Pounds of Sand and One Disco Ball: a Downtown Summer Recap
Posted on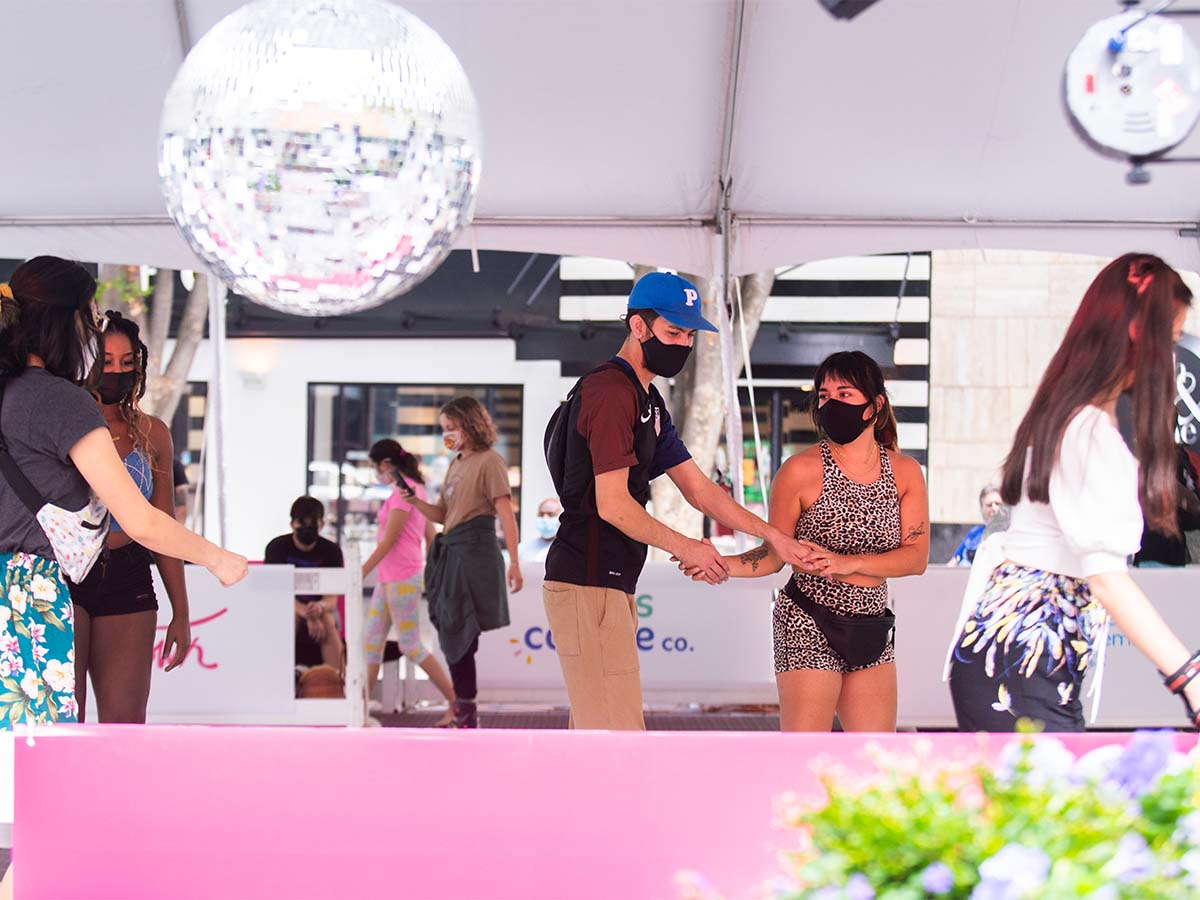 This past spring, DSA announced a four-part downtown recovery plan, with $3.2 million in funding from Metropolitan Improvement District ratepayers.
One of the plan's objectives is to ensure a clean and beautiful downtown along with a safe and welcoming environment. Since July 1, our Clean Team has completed nearly 1,000 alley washings, removed nearly 8,400 graffiti tags and cleared more than 12,000 bags of garbage totaling more than 300,000 pounds. In that same period, our Safety Team provided nearly 7,500 downtown visitors with information and completed more than 1,400 welfare checks. Supported by the MID recovery investment, our Outreach Team hired three new case managers, including a mental health specialist. This summer, the team moved 15 unsheltered individuals into permanent housing.
The other two pillars of our recovery plan include creating outdoor events and activities to help draw locals back downtown and create a welcoming environment for residents and workers. From July through September, we hosted nearly 350 activities downtown, including a disco-themed roller rink in Westlake Park, pop-up musical theatre in partnership with The 5th Avenue Theatre and a sandcastle building exhibit. We hosted Beers & Bites at Occidental Square, sponsored popular urban hikes and scavenger hunts along the waterfront and in the retail core.
Summer 2021 saw our biggest-ever Downtown Summer Sounds concert series with 100-plus musical performances at venues across the center city. Our Welcome Back Booths — part of Welcome Back Weeks in July and September — attracted nearly 20,000 visitors. Workers, visitors and residents popped by for free refreshments, gift cards to local businesses and information about what's open downtown.
In July, we launched a major regional advertising campaign designed to invite locals back downtown and promote the events and promotions offered by DSA/MID, the city and partners. To date, more than 160 events have been posted to LoveSeaTown.com, attracting more than 49,000 unique visitors to the site.
Fueled in part by these recovery investments, summer foot traffic downtown was more than double the 2020 level. And downtown attracted more than five million unique visitors. The average visitor spent more than five hours while here.
As we move toward the holidays, we will continue our efforts to ensure a clean and safe downtown as we bring back holiday traditions and amplify the return of seasonal celebrations. Watch our website and LoveSeaTown.com for more information.