Downtown Summer Sounds Returns with Record Volume of Free Live Music
Posted on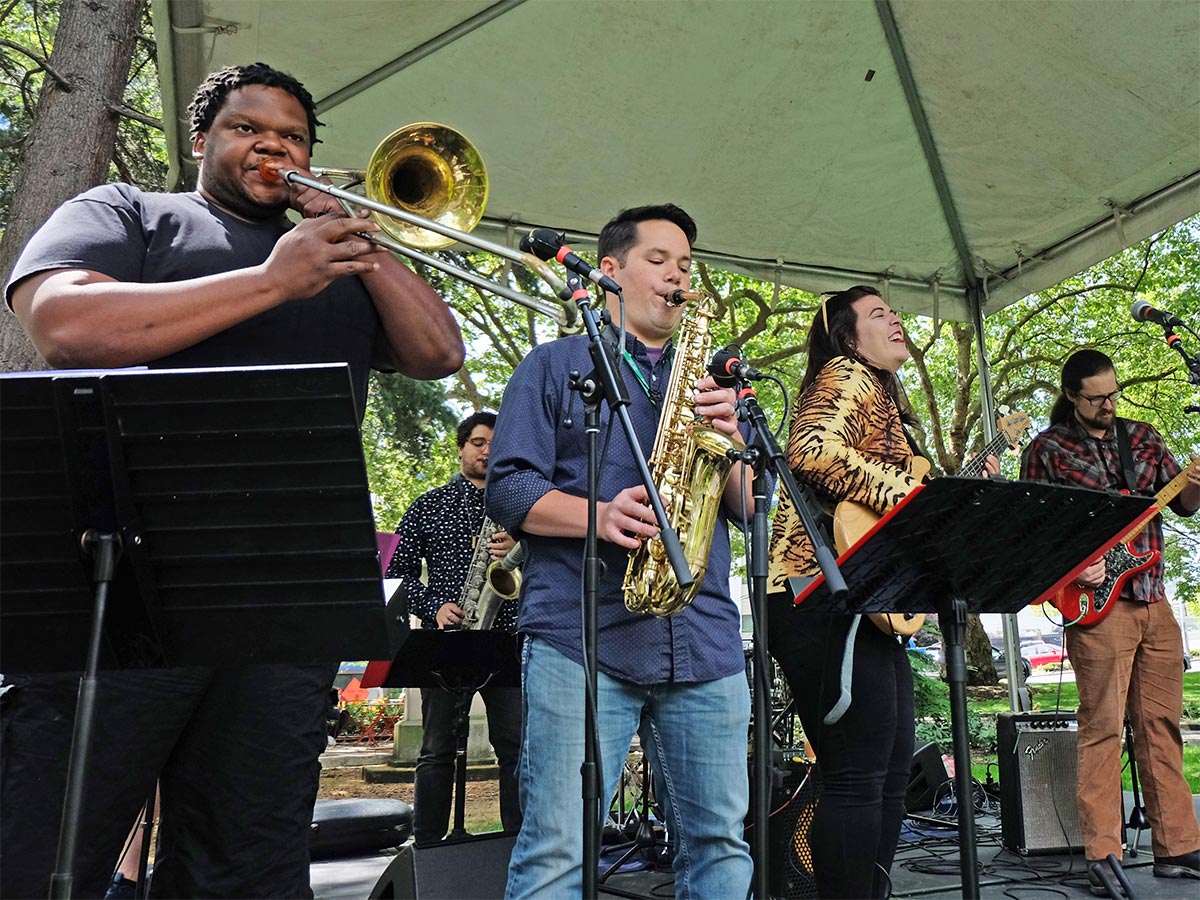 If you're downtown this summer, you're near free live music.
DSA's long-running concert series, Downtown Summer Sounds, supported by Signature Sponsor Amazon, returns to the heart of the city July 1. Join us for genre-hopping lineups and unique stages as we continue a 43-year DSA tradition of bringing free local live music to Seattle workers, residents and visitors. This year, we're featuring 70-plus acts across at least 10 locations in downtown.
This summer's concert locations include Harbor Steps, Denny Park, Westlake Park, Occidental Square, Two Union Square, Pier 62, Freeway Park, Urban Triangle Park, Bell Street Park, McGraw Square and more. The full series runs July 1-Sept. 30.
"We're thrilled to bring live music back to our parks and public spaces," said Jenn Casillas, DSA's Vice President of Public Space Operations & Events. "We have a record number of performances scheduled for the next three months. It's a great, inclusive way to bring people downtown while adding life and vibrancy to the heart of the city."
"The pandemic shut down our music scene and closed indoor concert stages for more than a year," added DSA President & CEO Jon Scholes. "It was devastating. Now, we're partnering with those venue owners and operators to get bands back in front of audiences. It's exciting for downtown and all who host, create and enjoy live music."
Check out bands and times at downtownseattle.org/dss and watch our website for information on additional summer programming in downtown parks.