Amazon updates remote work guidance, plans to 'return to an office-centric culture as our baseline'
Posted on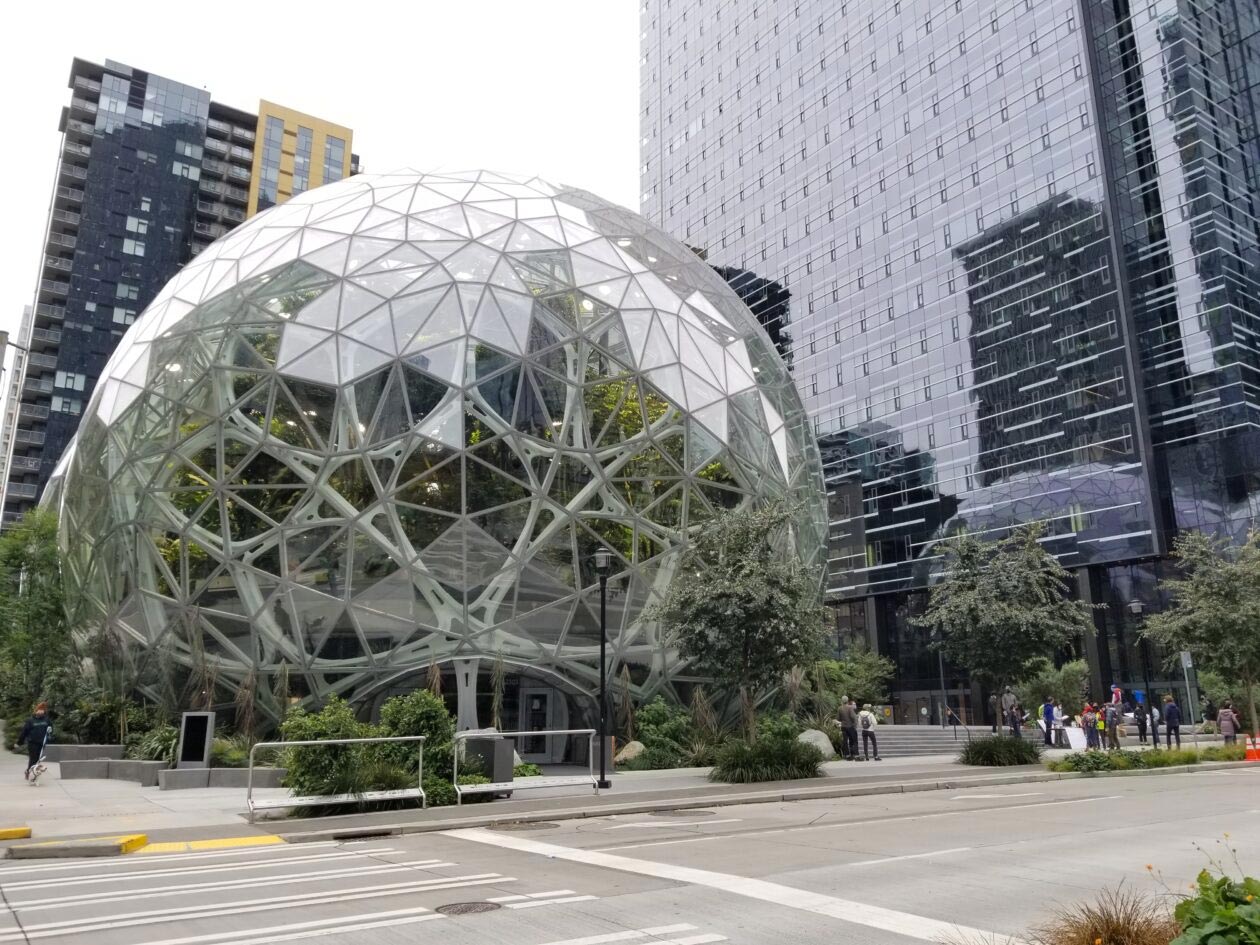 This story was originally published by GeekWire on March 31, 2021.
The news: Amazon expects most U.S. corporate office workers back in the office by early fall, the company said in a memo to employees Wednesday. It's the latest update since Amazon said employees could continue to do their jobs from home through June 30.
Why it matters: Amazon is Seattle's biggest employer, and by telling workers in a memo that it plans to "return to an office-centric" culture it is signaling that in-person exchanges will be the way of the future at the company. That decision will be important for the vibrancy of the downtowns of Seattle and nearby Bellevue, Wash.
"It's a big positive impact for downtown and speaks to what we see as the continued strong relevance of the office and the desire of workers to have access to great arts, culture, sports, walkability, public events and nightlife before, during and after their workday," said Jon Scholes, president and CEO of the Downtown Seattle Association."We don't believe those fundamental preferences that fueled the growth of downtowns generally over the last 20 decades have fundamentally changed."
Amazon's strategy also runs counter to other large employers in Washington state — like Zillow and Microsoft — which are embracing more of a hybrid approach where employees split time between the office and home. Microsoft started bringing some of its workforce back to its Redmond, Wash. campus this week. Of course, the bulk of Amazon's 1.3 million global workforce are employed in fulfillment centers — and there's no work from home or hybrid approach for them.
"You just don't riff the same way": Speaking to CNBC in December, incoming Amazon CEO Andy Jassy — who currently leads Amazon Web Services — noted that "invention" is hard to do virtually compared to people brainstorming together in a conference room. "You just don't riff the same way, so it's really changed the way that we've had to think about how we drive innovation, and how we solicit information from our builders and the types of meetings that we run."
The plan: Amazon's return-to-office plans will vary based on infection and vaccine rates. In Europe, for example, Amazon expects a slower return given recent setbacks. The company will roll out country-specific guidance.
From the memo: "Our plan is to return to an office-centric culture as our baseline. We believe it enables us to invent, collaborate, and learn together most effectively."
Current status: About 10% of Amazon's corporate workforce is working from a physical office. The company is using safety protocols such as temperature screenings, social distancing rules, face covering requirements, occupancy limits, and enhanced cleaning.
Investment in physical offices: The company has inked several new office leases across the country throughout the pandemic, including in Bellevue, where Amazon expects to employ 25,000 people. Amazon currently has 75,000 Seattle-area employees, and 1.3 million worldwide.
Small business implications: Amazon's plan to get workers back in the office is good news for businesses around the company's HQ near downtown Seattle. Since last March, local shops, restaurants, and bars have suffered as offices emptied in favor of remote work.