King County plans to bail out Washington State Convention Center with potential $100M loan
Posted on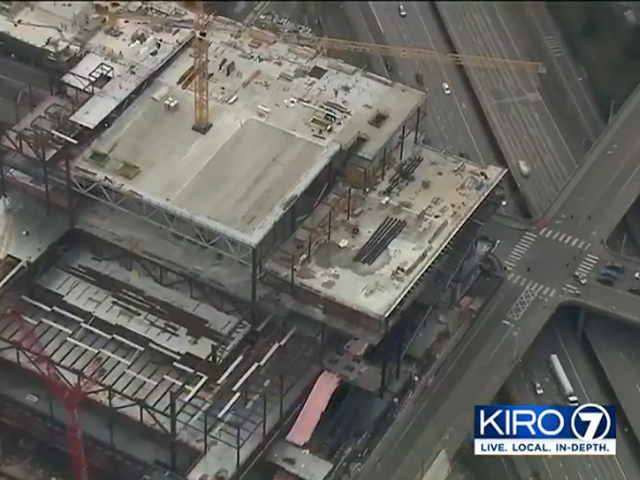 This story was originally published by KIRO-TV on Dec. 3, 2020.
SEATTLE — King County announced Thursday a $100 million bailout of the Washington State Convention Center expansion project in downtown Seattle.
The interim financing is needed because the pandemic cut off the hotel tax revenue that was paying for construction.
The convention center expansion is under construction but two years away from completion.
When it's finished, the project will transform an area of downtown Seattle by adding more than 400,000 square feet of meeting, exhibition and ballroom space.
Business leaders believe the expansion is crucial to help Seattle recover from the pandemic.
"A thriving convention center and a thriving downtown is critical for the health of our whole city; and for our economy in Seattle and across the city to get back on its feet, our downtown needs to recover. And if it doesn't, we will all suffer," said Jon Scholes of the Downtown Seattle Association.
The expansion is a $1.8 billion project.
The hotel tax revenue needed to pay off the bonds has dried up because of the pandemic, so now King County will provide a $100 million loan to keep the project going.
"This is good and compelling public policy, using whatever financing is at our disposal to save jobs and make us more economically competitive," said King County Executive Dow Constantine.
Supporters from labor say it's about construction jobs now, and hospitality jobs when it's done.
But with people hurting now, why not spend that $100 million on direct services for those who need help?
Constantine replied that this money comes from the county's $3.4 billion investment fund.
"They are not funds that we are going to be spending and not recovering. We know we will (get) this money back from the tourism taxes that will inevitably come when people begin traveling again and staying in hotels," Constantine said.
But the $100 million is just a start. The project needs $300 million to keep going.