Seattle Small Business Pledge asks city council, mayor for public safety support
Posted on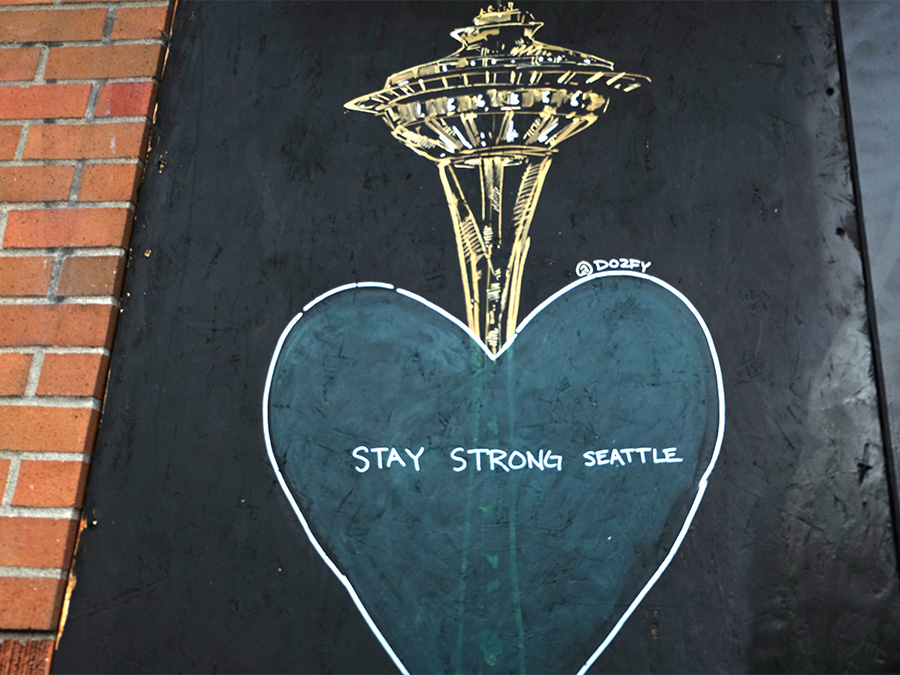 This story was originally published by MyNorthwest on Sept. 17, 2020
Some Seattle small business owners feel that the general sense of security in many of the city's business neighborhoods has gone downhill during the pandemic, and they want to do something about it.
There are now more than 500 signatures on a pledge sent to Seattle City Council and Seattle Mayor Jenny Durkan. Erin Goodman, executive director of the SoDo Business Improvement Area, and Mike Stewart, executive director of the Ballard Alliance, joined Seattle's Morning News to discuss the changes they'd like to see.
"We're really concerned right now with an uptick in crime, and we need to make sure that businesses can operate, that their employees feel safe coming and going, and that customers feel safe coming back to these businesses," Goodman said.
This isn't a new problem for Seattle, but Goodman says it has gotten worse.
"We have seen a change in the city policies due to the pandemic that has created an environment where we're not addressing these issues," she said.
In Ballard, which Steward represents, many businesses in the restaurant district are trying to survive by having outdoor cafes.
"So these customers are out on the street," he said. "And when we have those customers being harassed, instances of individuals spitting on customers while they're in the street, those are the kinds of things that we just can't tolerate that really have been going on for quite some time. But I think that now, as we're trying to struggle and survive to get by, it's really been ratcheted up a notch."
The two clarified that they are not asking for more police.
"In fact, we feel that this safety pledge is very complimentary to [the defund the police] movement, we are not being prescriptive or calling for more police," Goodman said. "We're saying this is what safety looks like for our business districts."
"These signatories are from a diverse background we represent, in SoDo, a wide range of businesses that are owned by a diverse group of people," she added. "When you're looking at a small restaurant supply business that we have here in SoDo that's owned by a Chinese family, and … English is not their first language, and they struggle with how to access the help that they need, we're here to provide that voice for them to city council."
The first step, Stewart explained, is to encourage the councilmembers to sign onto the pledge.
"We need them to review this document and be willing to address these issues, especially as we head into the budget cycle for 2021," he said. "These are going to be important conversations that need to be had."
"During this time of COVID when most people are working from home, it's not a time which people are seeing what's going on on the streets," Goodman added. "And so we have created a socially distanced model for a tour, and we'd really like our city leaders to come into our neighborhoods and see firsthand what our businesses are dealing with, talk to our small business owners."
Stewart says some councilmembers have done a bit of outreach, but it's not enough.
"We've got businesses who are trying to make it through this economic crisis," he said. "And if we allow our neighborhood business districts to devolve into disarray, that is really going to throttle back the ability for existing businesses to survive, and the ability for new entrepreneurs who are looking to open up a business, impede their ability to be able to do that as well."