Skanska Taps DSA to Manage and Activate The Square at 2+U
Posted on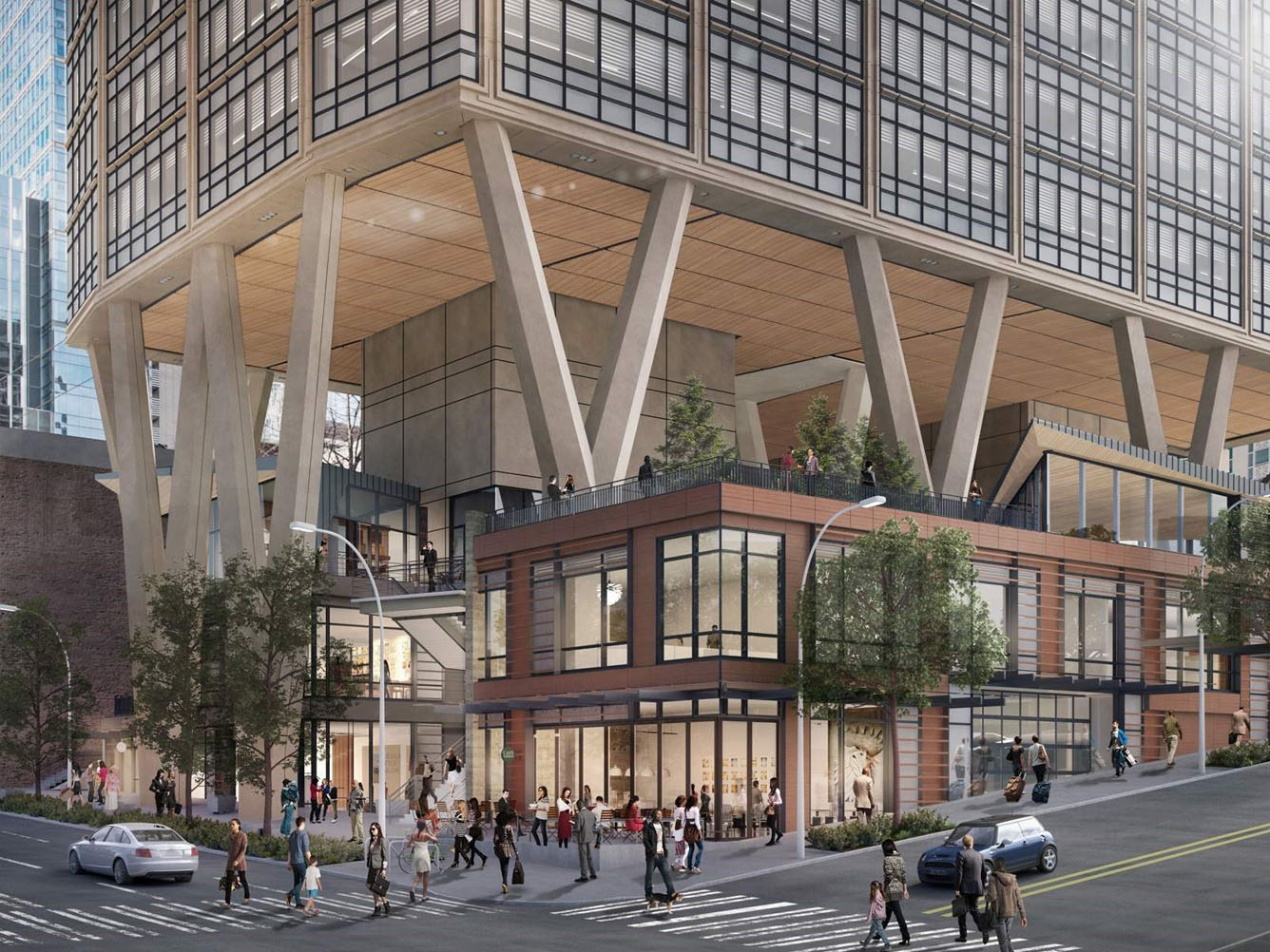 DSA member Skanska is developing a new office tower on the corner of Second and University in downtown Seattle. The building, known as 2+U, is expected to open later this year.  At the base of the tower will sit the Urban Village, a new public space open to all. Within that footprint sits The Square, which will be managed and activated by the DSA Parks & Public Space team.
Through a new partnership, DSA will program the space with music, art, games, events and more. Additionally, the Urban Village will include a new arts and cultural space, managed by Shunpike, which includes free creative space for local artists.
"We're thrilled to work with Skanska and Shunpike," said DSA President & CEO Jon Scholes. "As downtown grows, we need more public spaces for relaxation, entertainment and enjoyment. This will be a great addition for 2+U tenants as well as downtown workers, residents and visitors."
DSA currently manages several downtown parks and public spaces, including Westlake Park and Occidental Square, activating them with family-friendly games, movies, music, seasonal celebrations and more. It was DSA's success in those parks that led Skanska to approach DSA about a partnership.
"The Square is another opportunity to add energy and life to downtown," said Jenn Casillas, DSA's Vice President of Public Space Operations & Events. "We jumped at the chance to bring our services into the space as well as work with a unique organization like Shunpike. We're already gearing up for a great fall."
For more information on the 2+U project, watch this video. You can learn more about DSA's work in the parks and public spaces on our website.