Seattle Moves Forward with I-5 Lid Study
Posted on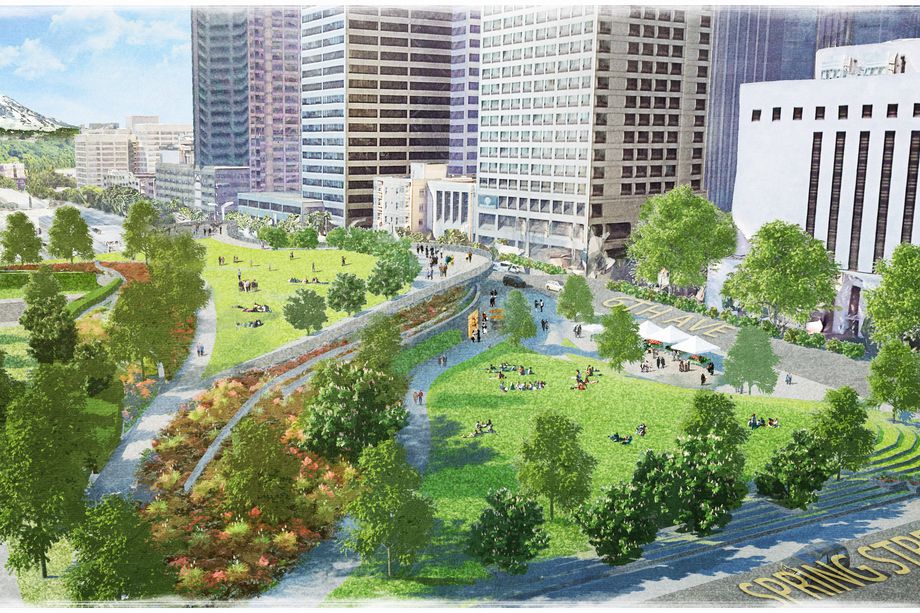 This piece was originally published by the Curbed Seattle on Nov. 5, 2018
Interstate 5 is largely a gaping chasm on its path through downtown Seattle, save for the stretch that heads under the Freeway Park. Bookend it on the other side with Elliott Bay and downtown becomes seriously compressed on either side, and the needed crossings over I-5 create a dramatic separation and little pedestrian interest between downtown and neighborhoods to the east.
Enter the lid, often referred to elsewhere as a freeway or highway cap. It's a solution Seattle has already employed a few times, including Freeway Park—just on a bigger scale. Capping freeways is gaining popularity around the country, too: Philadelphia is close to capping part of Interstate 95. In Washington, DC, lidding a freeway created a whole new neighborhood. Atlanta is exploring its own downtown freeway cap.
For years, Lid I-5 has been exploring the possibility of covering the freeway canyon with usable space. According to the group, a lid could not only create additional, useable space and a better pedestrian experience, but cut back on noise and air pollution.
Last year, funding was promised as part of an $82 million deal with the developer of the Washington State Convention Center Addition project. Last month, the city acquired the promised $1.5 million—and the Seattle Office of Planning and Community Development (OPCD) can officially start looking into it.
Lyle Bicknell, OPCD's principal urban designer managing the project, said in a statement that this is "a once in a lifetime opportunity to fix a past mistake."
While the Lid I-5 group has been dreaming big about the lid for quite some time, having the funding secured means that OPCD can call together experts to evaluate what it would take to cover the freeway. An advisory council announced November 1 includes local representatives from the worlds of parks, transit, housing, construction, business, and engineering—plus Leslie Koch, who oversaw the reinvention of New York's Governors Island.
The council also includes neighborhood stakeholders from the Seattle Chinatown International District PDA and Downtown Seattle Association, architects Scott Wyatt and Rebecca Barnes, and former Seattle mayor Greg Nickels.
The study is expected to last through 2019, and will determine next steps, including design, funding, and permitting needs.
In the meantime, the Lid I-5 Steering Committee has been hard at work figuring out what a lid could look like with a series of tours and design charrettes. A recent $48,000 grant from the Department of Neighborhoods allowed the group and stakeholders to put together a collection of conceptual designs, imagining green space, public pathways, and even retail. Macro views show what downtown could look like without a big hole in the middle.