Opinion: Employers Can't Delay Planning for the Viaduct Closure
Posted on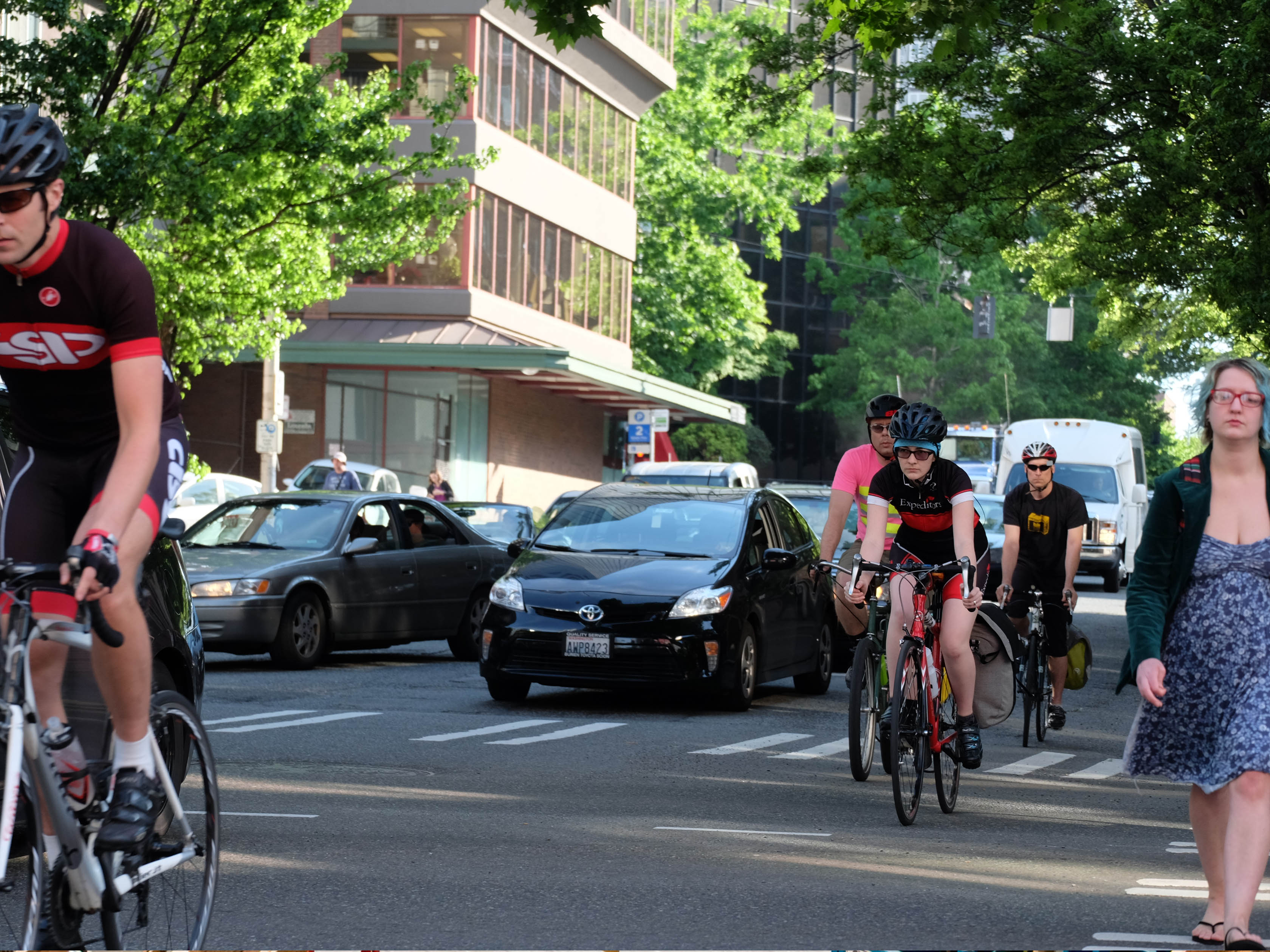 This piece was originally published by the Puget Sound Business Journal on Oct. 18, 2018
The Washington state Department of Transportation will close the Alaskan Way Viaduct for three weeks beginning Jan. 11, with additional impacts to on- and off-ramps before and after the closure.
The demolition and removal of the viaduct will be transformative for Seattle, resulting in more public space, recreation areas and a new connection between downtown and Elliott Bay.
But to survive the three-week closure, which will precede the start of demolition, downtown employers and commuters need to start putting together a game plan now.
The closure is necessary to complete construction of the bored tunnel and its connection to State Route 99 at the north and south tunnel portals prior to the tunnel opening early next year.
The closure and demolition will have significant impacts on travel to and from downtown and will be felt throughout the region. Two years ago when the viaduct closed for nine days, travel times doubled on some surrounding freeways, and congestion between Federal Way and Seattle began before 5 a.m.
In the period since the last closure, our highways have become even more congested and our buses and trains more crowded as we've continued to experience a period of growth not felt since the Gold Rush.
Unlike the 2016 closure, which took place in April, January's closure will occur during our dark and wet season and will extend for a longer period of time. It also occurs during a time of record public and private construction along our streets and sidewalks.
We should all expect and prepare for a difficult period for travel. All of us will need to act to ensure our city keeps moving and businesses continue to operate.
Downtown employers large and small have a particularly important role to play in preparing and supporting their employees for this event.
With our roadways and many transit routes already at capacity during the morning and evening commutes, we are urging companies to take steps to reduce the number of employees traveling during the peak periods (6-9 a.m. and 3-6 p.m.) and encourage more efficient methods of travel. These are our best strategies to ensure we can continue to function as a city.
Commute Seattle, DSA's partner organization dedicated to improving travel to and through Seattle, is standing by with free advice and support for employers and property managers. We understand downtown businesses depend on reasonable commute times for employees. Commute Seattle can help your company develop the strategies, policies and tools to navigate coming transportation changes, including:
Telework plans that allow employees to work remotely
Compressed work weeks to save a day of commuting
Flexible schedules to encourage traveling when buses and roads are less full
Transit passes to help car commuters take advantage of public transit where capacity is available
Vanpool and carpool strategies that enable employees to share commutes
We urge you to begin planning now by visiting Commute Seattle online or contacting Commute Seattle at SR99@commuteseattle.com or 206-613-3206 to schedule a free employer or property manager consultation.
We've put our own plan together at the Downtown Seattle Association. During the closure, we are committed to at least a 25 percent reduction in our 90 daily peak-period commute trips.
Our challenges resemble those of many companies. DSA's downtown ambassadors can't perform their work from home, but we can look at shifting their commute time.
For team members who work in office roles, we intend to use telework 1-2 days per week, flex schedules, and encourage non-car commutes leveraging the free transit benefit we provide all employees with ORCA Passport. And, when we are downtown, let's all commit to providing extra support and business to our local restaurants, retailers and attractions during this challenging period.
The weeks after the viaduct closes will no doubt present challenges, but when the transition to the new tunnel is complete, we'll begin a new era as we start to reconnect downtown with a world-class waterfront and continue to build out transportation options in Seattle.
By planning ahead and working together, we can ensure downtown Seattle remains a great place to live, work, shop and play.