Congestion will be a nightmare when Viaduct closes if drivers don't do their part
Posted on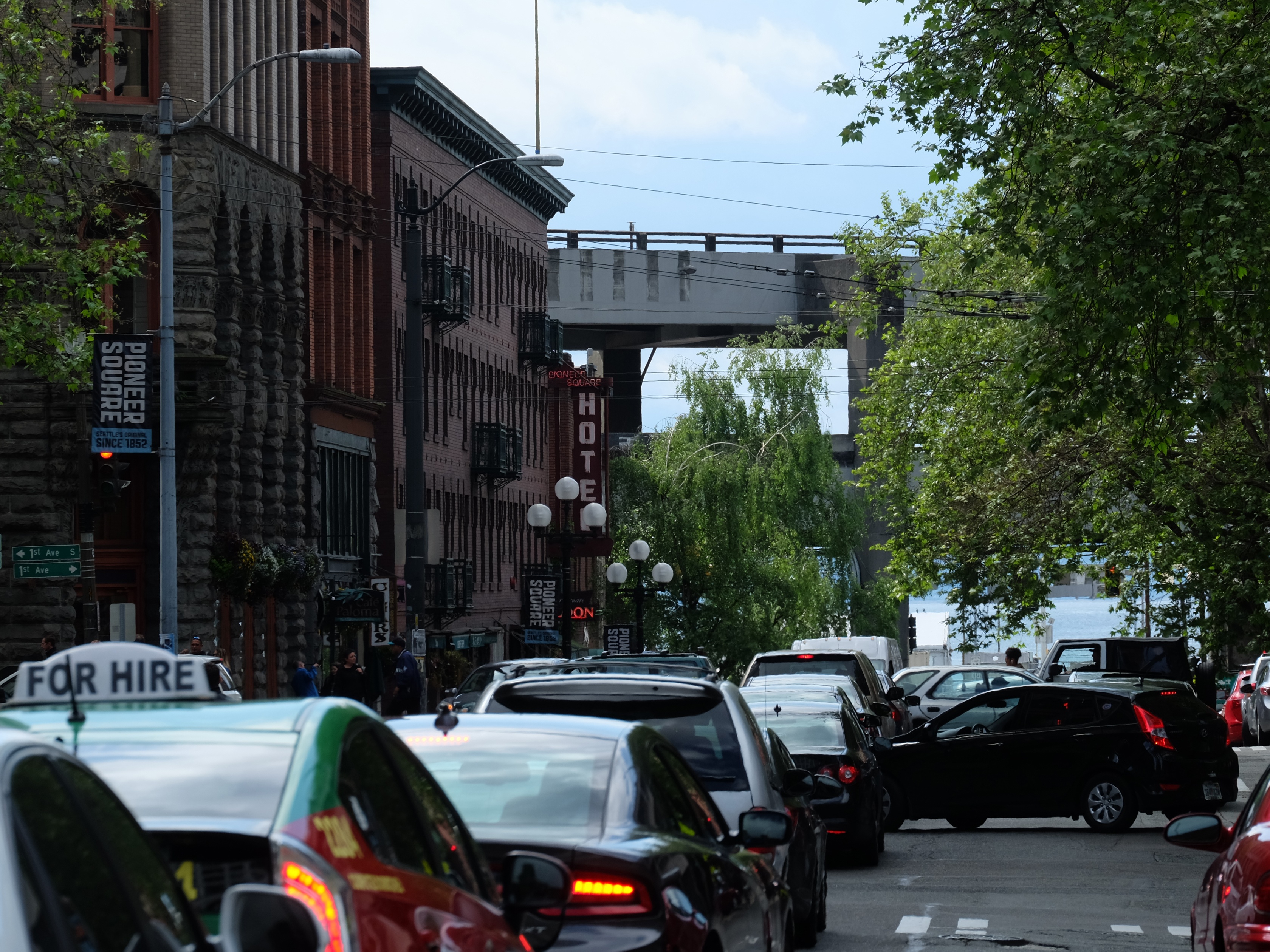 This piece was originally published by KOMO News on September 24, 2018
SEATTLE — Peak commute times starting earlier and lasting longer is only a small part of the pain commuters will feel when Highway 99 shuts down for three weeks in January as the viaduct closes for good and the new tunnel prepares to open.
Officials say congestion will be a nightmare if we don't do our part. If cars on the road can be reduced by 10 to 15 percent, Commute Seattle says we'll see a significant difference in congestion.
"I live in West Seattle, so I take the Viaduct everyday no matter what mode of transportation I'm taking," said Jennifer Casillas, who is a daily commuter to downtown Seattle for work.
When the viaduct closed for nine days in 2016, Casillas flexed her schedule, coming in early and leaving early. She also changed how she got to work.
"I adjusted my wake-up time and I drove down to the water taxi, took it, then jumped on a bus and walked up to my office space," she said.
And Casillas wasn't alone. During the 2016 closure, ridership jumped 135 percent on the West Seattle Water Taxi. During the upcoming January closure, King County Metro will add another foot ferry to the route that will operate more frequently.
And more Metro buses will be on standby if they are needed.
"If folks are able to make their commute trip earlier or later, they are going to see a lot less congestion and reduce friction on the roads as well," said Madeline Feig who is a transportation specialist with Commute Seattle.
Consider this: 40,000 more people have moved into Seattle since the 2016 closure. And 50,000 more jobs have come to town, marking 300,000 jobs in downtown Seattle, according to the Downtown Seattle Association.
"There's a massive influx of people coming into downtown each and every weekday," said James Sido with the Downtown Seattle Association.
He says there are also 82,000 people who currently live downtown.
"The best way to deal with this is for all of us to do something," says Jonathan Hopkins, Executive Director of Commute Seattle.
That means consider teleworking, a compressed work week, car pools and public transportation.
In January, Casillas says she will once again adjust her work hours and using public transportation when the three-week closure gets underway.
"I hope I just get into the groove and get a new pattern and have multiple options available," said Casillas. "Right now, I have three different bus lines I can take so I hope that that continues."
Experts say there's no way of estimating how our growing population and traffic data from 2016 will impact the January closure.