The argument to complete Seattle's streetcar line: It's getting crowded
Posted on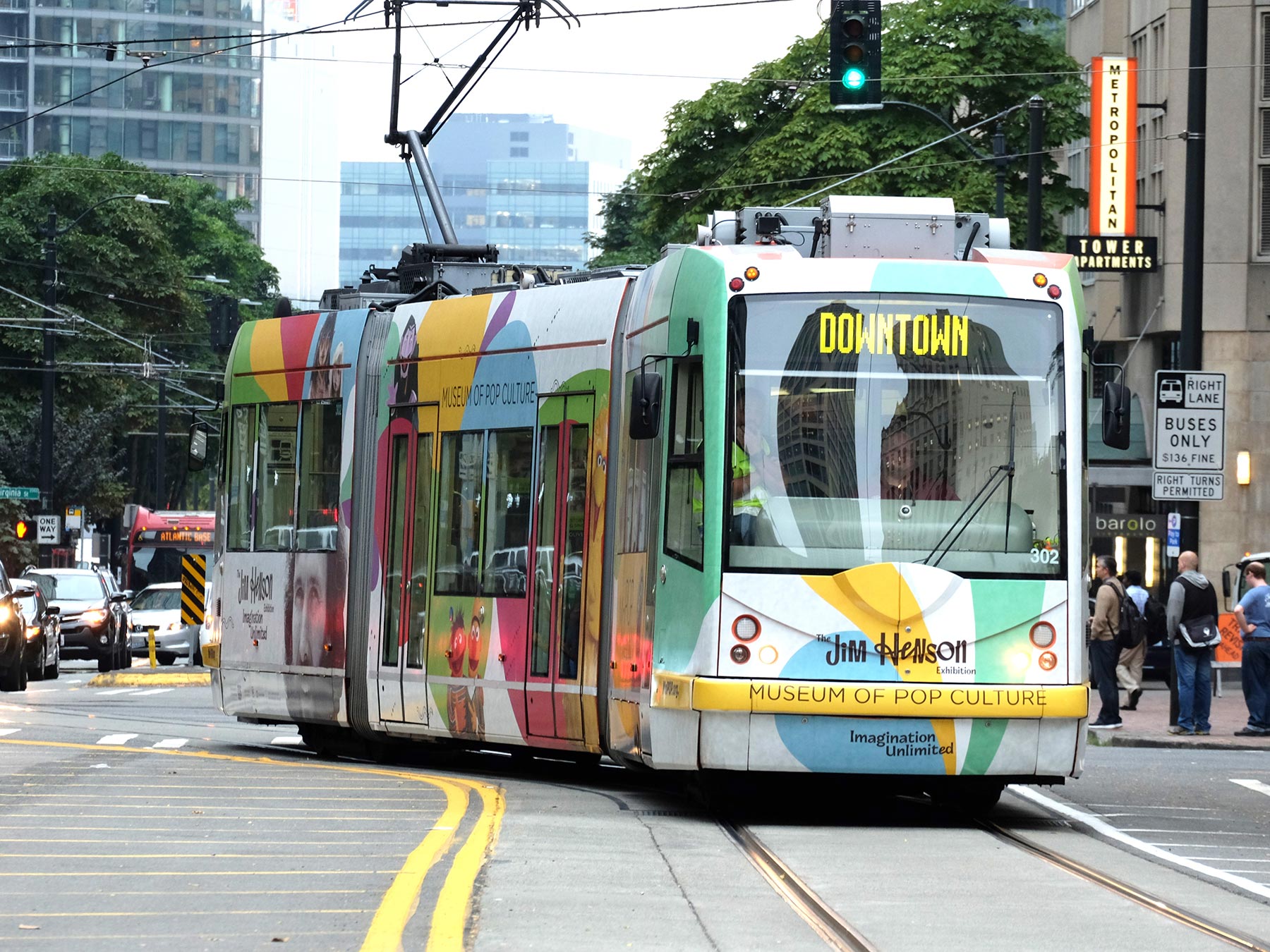 This piece was originally published by MyNorthwest on September 12, 2018.
While many are critical of Seattle's halted streetcar plan, the Downtown Seattle Association argues that the rail line is very much needed — despite the inflated price tag.
"We've got two streetcar lines today that don't connect and a gap in the middle," said Jon Scholes, President and CEO of the Downtown Seattle Association. "We know that filling that gap, we will have 20,000 riders a day and about six million riders a year on that line. And we know streetcars work. This is not a new invention … we used to have dozens of them in the city and then we ripped them up. It's an efficient way to move people around our city. We are hopeful that this project moves forward."
The Seattle streetcar project was stopped by Mayor Jenny Durkan earlier this year as costs continued to balloon. An outside auditor was brought in to investigate the project. It was discovered that not only had the project grown to $252 million (originally slated for $143.2 million), the new streetcars that Seattle ordered won't fit the existing gauge of rail in the city. The increased price was partially blamed on the rise of construction costs.
"Construction costs on buildings and everything in our region have gone up because of material and labor," Scholes said. "It's nothing unique to the streetcar. Anybody who is trying to build anything in this region, whether you are remodeling a kitchen or building a high rise, is dealing with increases in construction costs."
"We think the value and benefit of this project outweighs the cost," he said. "It's something we need to do."
Seattle population booming faster than expected
Expensive streetcars and other transportation projects are needed because the region's population is booming dramatically faster than expected, according to the DSA's 2018 mid-year update report. The city's comprehensive plan states "the City of Seattle expects 120,000 new residents and 115,000 new jobs by 2035." But the DSA expects that Seattle's population will meet 2035 projections by 2022 — 13 years ahead of schedule.
Also from the DSA's report:
Downtown Seattle had more office space added in 2017 than any other U.S. downtown — 20 percent of all central business district office construction completed in the nation.
Residential development comprises 60 percent of the current projects.
A record $5.6 billion worth of projects were under construction at the end of the second quarter of 2018 — 27 percent higher than in 2017.
Downtown Seattle will add a record 2,192 new hotel rooms in 2018, including the largest hotel in the region – the 1,260-room Hyatt Regency.
"We've got a good problem, people want to be in Seattle," Scholes said.  "…but there's no doubt that the pace of this growth has put a lot of pressure on our public infrastructure, on transportation, streets, and transit system and our housing market. We've got a lot of catching up to do …"
More is needed. More transportation, for example. And more housing in particular.
"The jobs have come faster than housing," Scholes said. "We've increased the total number of jobs in downtown at a faster rate than housing units … the good news is we are seeing some leveling off of rents because of the addition of supply in the last couple of years, but we need more – all different shapes and sizes of housing. High rises, yes, but also low-rise housing, town homes, and accessory dwelling units across the city."
In the end, Seattle residents have little choice but to deal with some massive growing pains that will likely grind traffic to a halt. It's what Seattle officials have titled a "period of maximum constraint."
"Frankly, the next two to three years are going to be pretty difficult for folks who are working in downtown," Scholes said. "We got all this private development right now impacting travel, but a lot of public infrastructure as well with the construction of the convention center addition and other public projects. We are encouraging employers and people who work downtown to think about flexible work schedules."
"It's going to take all of us having a little bit more patience, and a little bit more kindness for our fellow traveler over the next two to three years to get through this," he said.