Elevate Your Brand in the Heart of the City
Posted on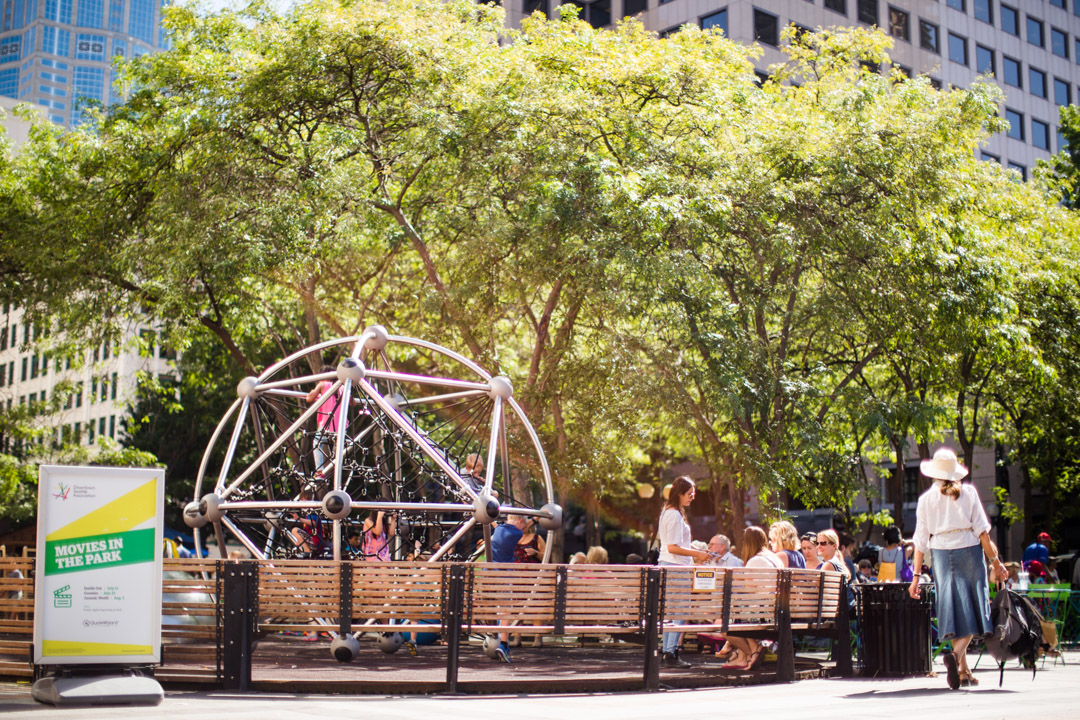 More than 450,000 people enjoy DSA-managed Westlake Park and Occidental Square each year. They come to dance, eat, watch movies, play with their kids, paint, exercise or just relax. This year, we're offering a host of new park sponsorships to help you reach hundreds of thousands park visitors.
Pursue refined audiences at wine tasting and painting events, or amplify your brand with our rocking, rolling, jazzy and funky Downtown Summer Sounds concert series. Fetch pet lovers at pop-up dog parks and get in front of the active early risers at morning fitness classes.
More children than ever now live downtown, and if you want to connect with parents, you can't beat our kid-focused activities in both parks.
Five sponsorship opportunities are currently available, and others are in development. Visit our website for the full list and detailed descriptions of each partnership.
Available offerings:
Art Installations
Westlake Park Play Space
Movies in the Park
Dancing 'til Dusk
Happy Hours in Westlake Park
Coming soon:
Pop-Up Dog Park
Fitness in the Park
Bistro Tables and Chairs
Live Music in the Parks
Children's Activities
Art Activities
Reading Rooms
STEM Series
Game Breaks
Summer Sounds Concert Series
Gaming Tournaments
Pie-Eating Contest
Summer won't last forever, but our sponsorships are evergreen. If your first event preference is already sponsored, we'll work with you to find another opportunity. Plus, fall and winter are right around the corner with their own of activities tailorable to the right partner.
For more information, contact Senior Sponsorship Manager Lindsay Clarke at lindsayc@downtownseattle.org or 206-613-3213.
Learn More About Sponsorship