Seattle boom fuels housing, office space and downtown's 'largest hotel'
Posted on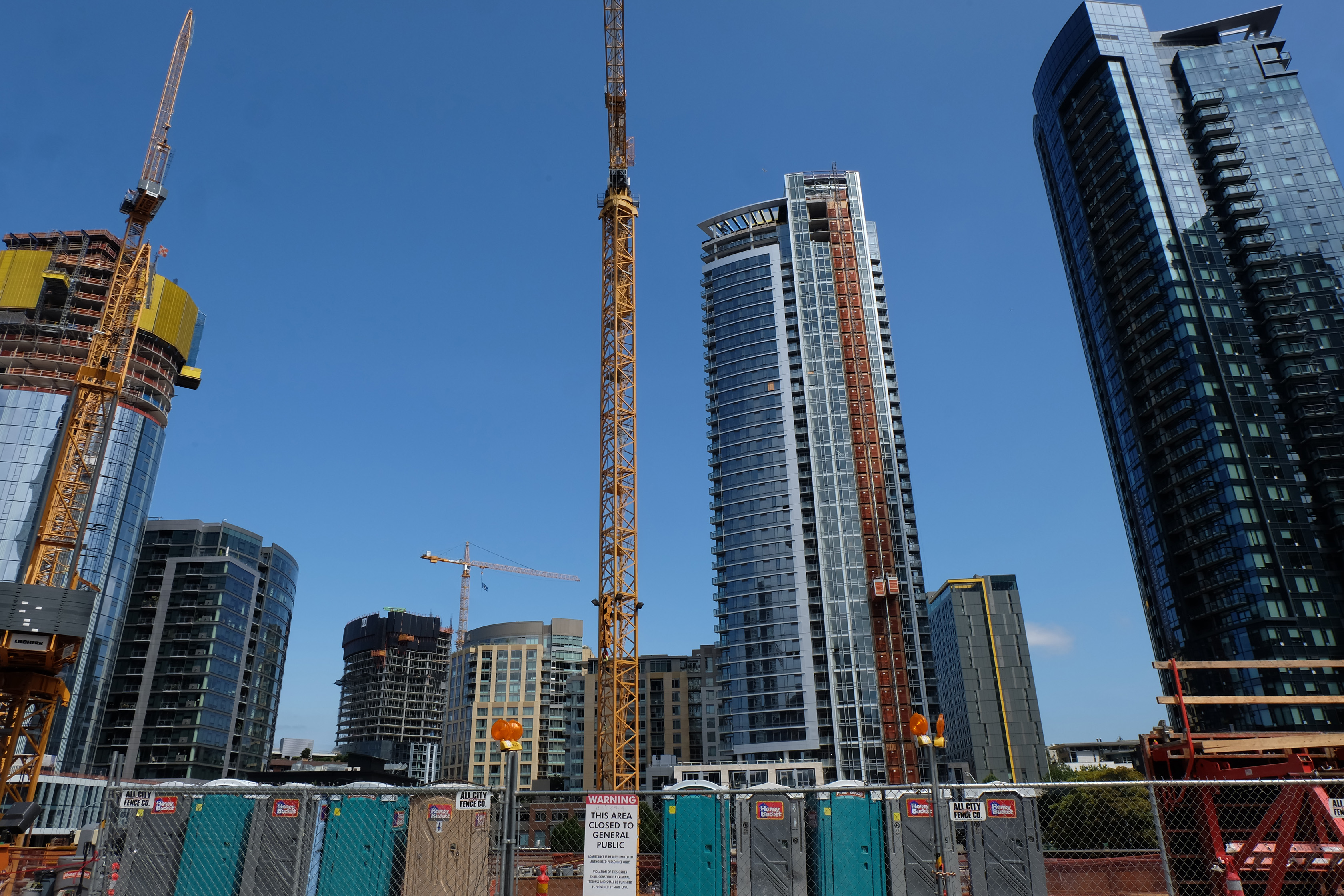 This piece was originally published by KUOW-FM on Feb. 15, 2018.
By AMY RADIL
This year Seattle was named the top investment and development market in the country by the Urban Land Institute. And investors have taken note.
In the next two years, according to the Downtown Seattle Association, the area will see 2,400 new hotel rooms, 8,000 new residential units and millions of square feet of new office space.  And even more is to come in 2020.
The Downtown Seattle Association's board chair, Zahoor Ahmed, told the packed gathering at the Westin Hotel it was hard to find a space for the organization's annual "State of Downtown" breakfast, which is why they were forced to hold their gathering on Valentine's Day.
"What it tells me is that there is still a lack of large hotels and large ballrooms in the city of Seattle in the downtown area," Ahmed said. "So let's see if we can solve this problem by the end of this year by opening a brand-new Hyatt Regency at Eighth and Howell."
The audience laughed because Ahmed is also the CFO at R.C. Hendreen Company, which is building the new Hyatt Regency. It will be downtown's largest hotel when it opens.
DSA president Jon Scholes alluded to some apprehension at all the new competition for hotel guests.
"The current GM's and owners of hotels are like, yeah, don't remind us," he said. "But I'm confident these will fill up with lots of new visitors who want to be in our city."
Scholes predicted the convention center expansion will help keep them full.
Retail was the notable exception to the fevered growth —  the only new project completed last year was by Public Storage, providing new containers marketed to millennials whose possessions don't fit in their tiny new apartments. The company said the average size of a new apartment in Seattle is 681 square feet, while the average nationwide is 752.
But Scholes said retail in general is stable downtown. "Downtown retail spaces have had a 96% occupancy rate over the last seven years and when spaces do become available they're leasing up faster than ever," he said.
Scholes said the challenges facing downtown are a need for more public schools as more families with children move in, and the transportation disruptions posed by all the new construction. But Scholes said the area's biggest long-term challenge is displacement of lower-income people as urban centers become home to the wealthy.
"I believe this is a major threat to the vibrancy and economic resiliency of cities like Seattle and our downtown," he said. "Already we see some great challenges that employers face in recruiting and retaining folks who are pushed further and further out from our city and our downtown, and challenges those employees face in getting to their jobs."
Scholes called on city officials to allow upzones, backyard cottages and other measures to house people citywide, especially near new light rail stations.
"We're keeping people out now because we've restricted the amount of housing that can be built in the city," he said.
Seattle Mayor Jenny Durkan addressed the gathering, hailing the news of a new application for an NHL team at Key Arena. "We're going to get another —  and I mean another great  —  sports team in Seattle to join the ones we have, [and] we're going to make sure the Seattle Storm continues to play somewhere really great," she said.
A  spokesperson for the WNBA team said they are in talks about the move, and it will be up to the Storm to pick a temporary location.
Durkan said the open waterfront will be another milestone for the downtown.
"When that Viaduct comes down, I think there will be a collective gasp in this city at how amazing it is to be reconnected with that waterfront," she said.