DSA programs win at International Downtown Association conference
Posted on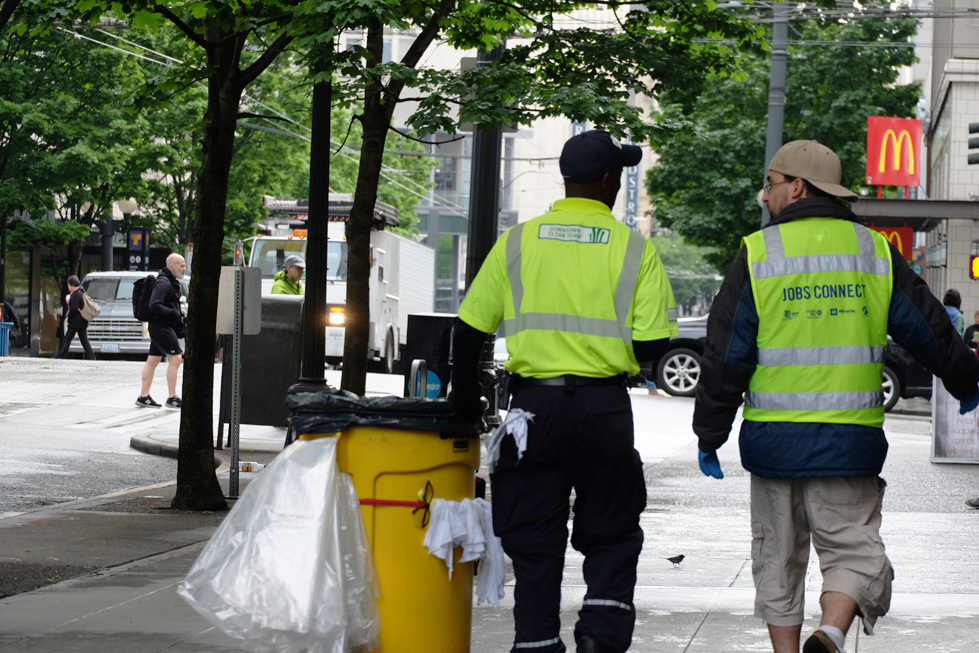 The Downtown Seattle Association returned from this year's International Downtown Association conference in Winnipeg, Canada with multiple awards.
Jobs Connect earned a Certificate of Merit, and Commute Seattle's Mode Split Report won an Award of Excellence, both in the Leadership and Management Category.
These programs, one very personal and one a major technical and social challenge, are concrete examples of DSA's leadership and the power of partnerships.
In 2016, United Way of King County, Millionaire Club, DSA and the City of Seattle pooled resources to launch Jobs Connect. Nearly two years later, this innovative program continues to help the most vulnerable in Seattle, providing work experience and wages for those living without shelter or in need of employment. To date, DSA has hired 48 individuals from the Jobs Connect program.
Our downtown business community is also adding employees – tens of thousands of them. Taking action to ensure a mobile future downtown, in 2006 Commute Seattle set an ambitious target of a 30 percent commuter drive-alone rate by 2016. Last year, they met that goal.
Seattle's commuter trend lines point to good news, too.  While cities like Dallas and Denver struggle with stagnant or growing drive-alone rates, Seattle's Link rail weekday ridership is up 89 percent since 2015, drive-alone trips at peak times are nearly flat despite tens of thousands of new commuters, and overall transit use is up 66 percent year over year.
Building a healthy, vibrant downtown for everyone takes effort and innovation. The numbers above demonstrate DSA's success taking on important human and technical challenges. Earning international recognition is more proof that DSA's hard work is paying off.