Leadership wanted as Seattle recovers from head tax debacle
Posted on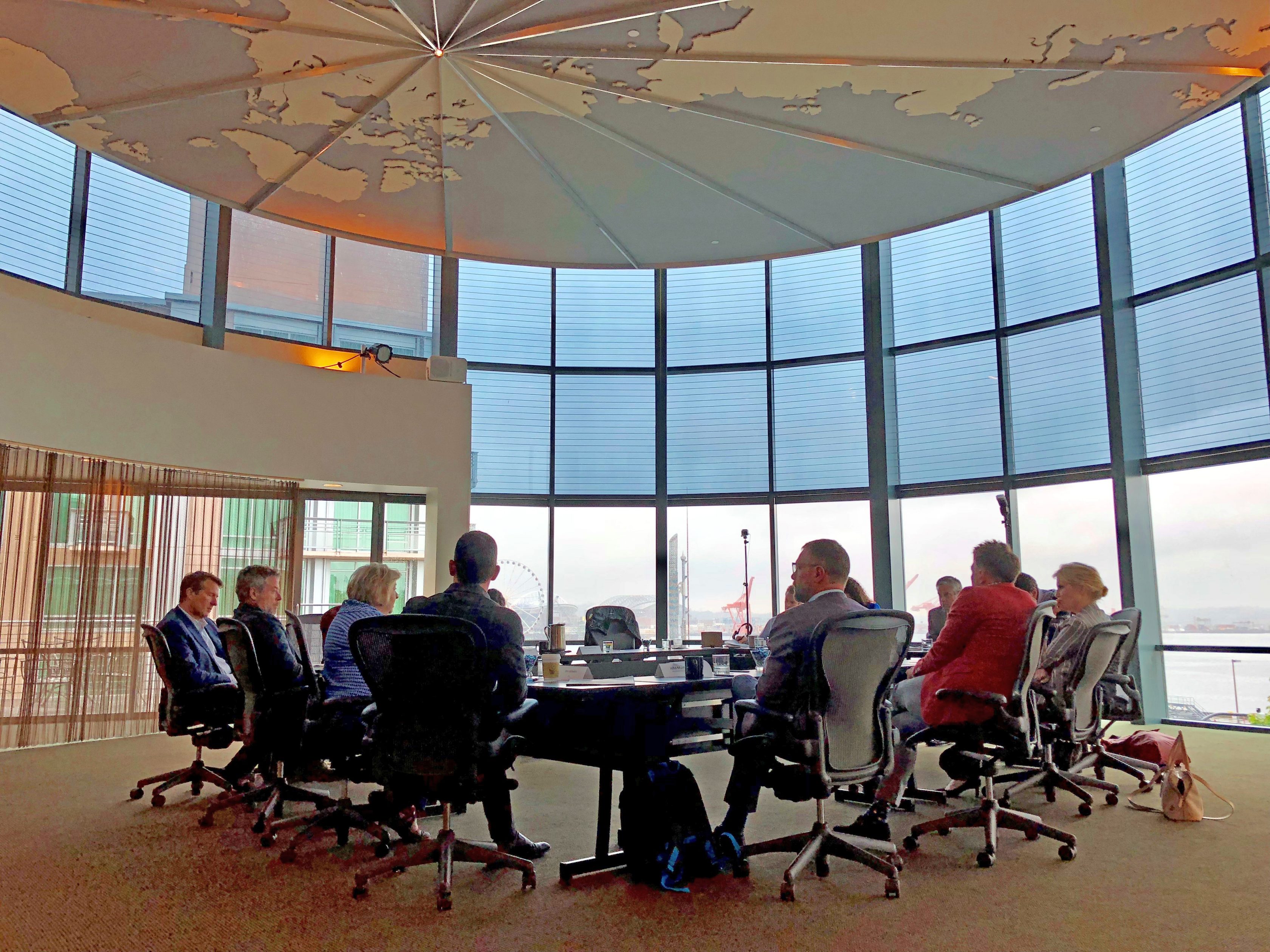 This story was originally published in the Puget Sound Business Journal on June 15, 2018.
For many, the process from creation to implementation to repeal of the tax to fund homeless services and affordable housing has been confusing and hurried. It's also been divisive.
The head tax debate has left many wondering if the chasm between businesses and city government can be bridged. There's been a lack of leadership on both sides, critics say.
"If City Hall came to businesses and said, 'Please invest. Here's what we're going to do and here's the evidence-based results that this actually works,' we'd write checks," said Fire & Vine CEO Chad Mackay. "I think it's just a failure in leadership."
John Oppenheimer, CEO of Columbia Hospitality Group, said one of the things that's frustrated him most about the homelessness issue is that there are so many groups working on it and they're not coordinating their efforts.
"Perhaps we need to look at (the business community) and ask if we're guilty of the same thing," he said.
The division
After the City Council approved the so-called head tax May 14, Amazon threatened to stall development in Seattle. Then, approximately 45,000 people signed a petition that would have put the measure on the ballot. Amazon, Starbucks, Vulcan and others put more than $379,000 behind the petition drive.
Meanwhile, a group of about 60 Amazon employees petitioned the company from within to support the tax. Worker advocacy groups and unions also got into the fight.
"Some of the largest corporations and richest humans in the world have invested big money to mislead voters about Seattle's progressive business tax," worker advocacy group Working Washington said this week. "They seem willing to pick a vicious and unnecessary fight with poor people."
"The voice of the voters has been crystal clear on this issue and they weren't duped by anyone, as some councilmembers suggested on Tuesday," said Downtown Seattle Association CEO Jon Scholes. "Voters are frustrated with the council's response to the homeless crisis and they believe taxing jobs is bad public policy."
Now, though, many in the Seattle business community are hoping to move forward in a productive way. The process has revealed a lack of leadership from the city and from the business community, critics say. Both want to reduce homelessness, but seem unable to work together.
It's time for that to change, said Steve Schwartz, senior manager of public affairs for Tableau Software.