Shopping, Dining and a Whirling Delight 30 Years in the Making
Posted on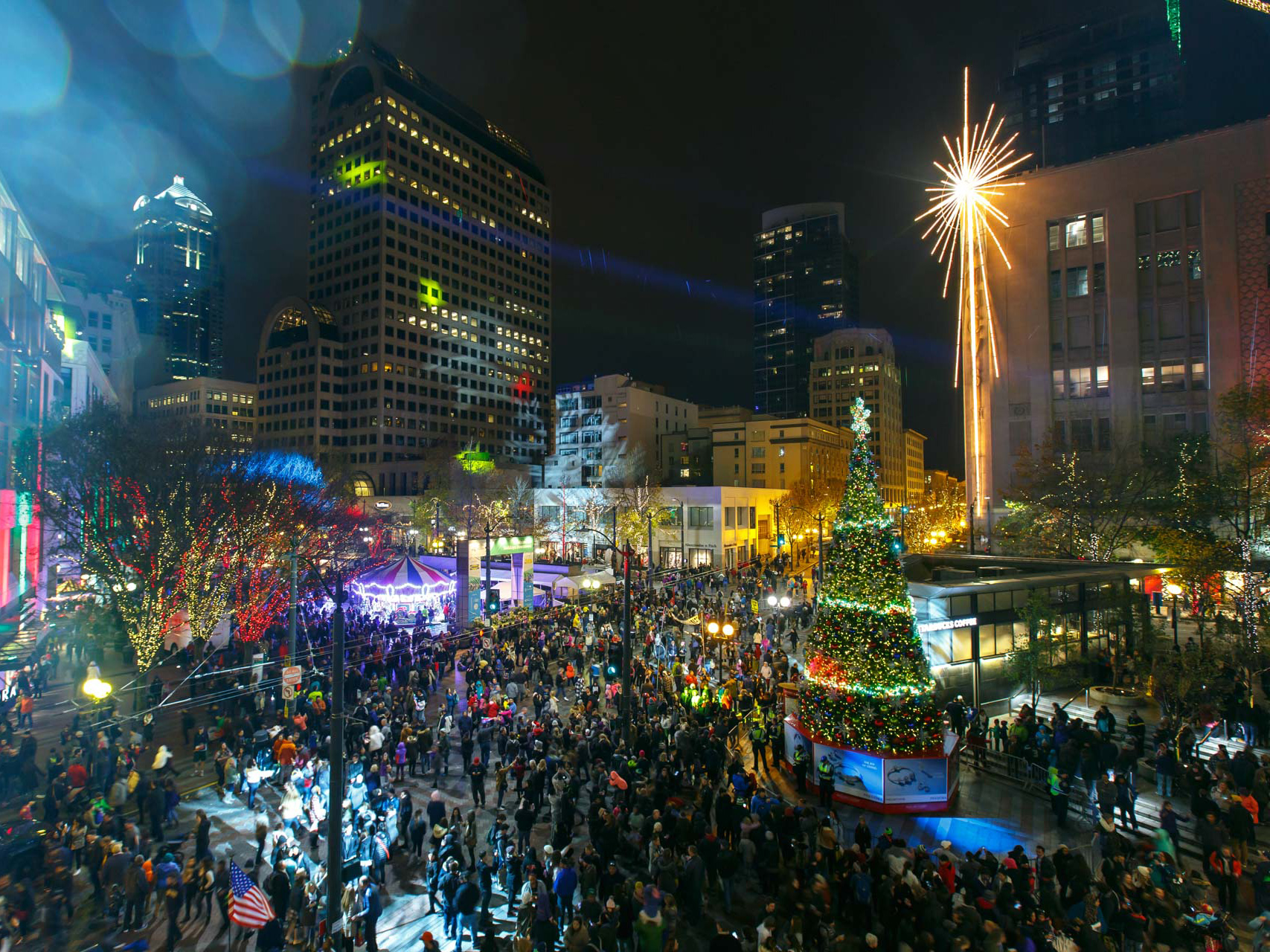 In just a few days, downtown will fill with the sights and sounds of the season. Come join us for an unmatched holiday experience in the Northwest's most vibrant downtown.
On Friday, Nov. 24, our iconic carousel returns to Westlake Park. This 30-year tradition draws more than 50,000 people each year for a roundabout trip through the crisp winter air. It's a delight for all ages as the youngest toddle aboard, secured in parents' laps, and the young at heart join grandchildren for inaugural rides.
For visitors combining revelry with that other holiday tradition – shopping – the local artisans of Urban Craft Uprising will offer unique, hand-crafted gifts just steps away from the carousel. Cross more items off your list at nearby flagship stores, and calm the rumbles in your stomach at one of downtown's many food trucks and highly rated restaurants.
Fisher Scones and other food trucks will return with tantalizing winter fare. If your sweet tooth isn't satisfied, DSA is partnering with KidsQuest Children's Museum for a gingerbread and candy workshop. Sign up for a free course on making the season's signature treats.
On the other side of downtown, your pets can frolic at DSA's Howlidays dog activities in Occidental Square. Burn calories at the agility course and celebrate your furry friendships with gifts from the Barket Market. You can even dress up your best friend and compete in the annual canine costume contest. After your long day, put up your feet for a carriage ride or admire the ice sculptures in Occidental Square, then enjoy a hot cocoa and listen to carolers as evening falls.