DSA, partners to host 7th Congressional District voter-led debate
Posted on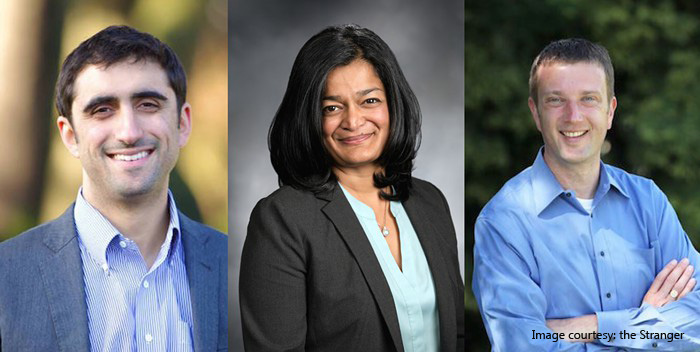 This year, the residents of the 7th Congressional District will vote to replace Representative Jim McDermott, who has held his seat since 1989. This will be a hotly contested race, and one which will have a lasting impact on our region.
The 7th Congressional District covers most of the Seattle area, including Downtown, and we want to know which issues you prioritize, and give you a forum for hearing from the candidates as we near the August primary.
The Downtown Seattle Association, Seattle CityClub and Seattle Public Library will host a debate on Thursday, July 14 at the Central Library (1000 4th Ave.). Sponsored by Boeing, this free event will feature candidates Pramila Jayapal, Joe McDermott and Brady Walkinshaw, with Q13's C.R. Douglas and KIRO-TV's Essex Porter moderating.
One of these community leaders will represent your interests in the nation's capital, we want you to enjoy this opportunity to engage them in matters important to Downtown Seattle.
This debate is free and open to all. Click here to register and submit a question for the candidates.