Free Valet Parking
Experience Seattle's Waterfront and leave the parking to us. Receive FREE valet parking for up to three hours when you shop, dine or enjoy an attraction on Seattle's Waterfront.
Follow these steps to get FREE Valet Parking:
Free valet parking is available every day from 5p.m. to close.
Simply pull up to Pier 56 (on the north side of the green and yellow pier at University Street) and stop at the Valet Sign.
Your valet in a black jacket will meet you.
Your car will be parked on-site during your visit to the Waterfront.
Visit a participating Seattle Waterfront business and obtain a Seattle Waterfront Parking Voucher.
When you need your car back, return to the Valet Station.
Hand your Seattle Waterfront Parking Voucher to your valet.
You'll receive up to 3 hours of free parking.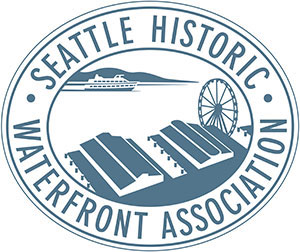 Participating businesses:
Pier 54 (1001 Alaskan Way, Seattle, WA 98104)
Pier 55 (1101 Alaskan Way, Seattle, WA 98101)
Pier 56 (1201 Alaskan Way, Seattle, WA 98101)
Pier 57 (1301 Alaskan Way, Seattle, WA 98101)
Pier 59 (1483 Alaskan Way, Seattle, WA 98101)
Pier 69 (2701 Alaskan Way, Seattle, WA 98121)
East of the Viaduct