Weekly Happenings at the Urban Village at 2+U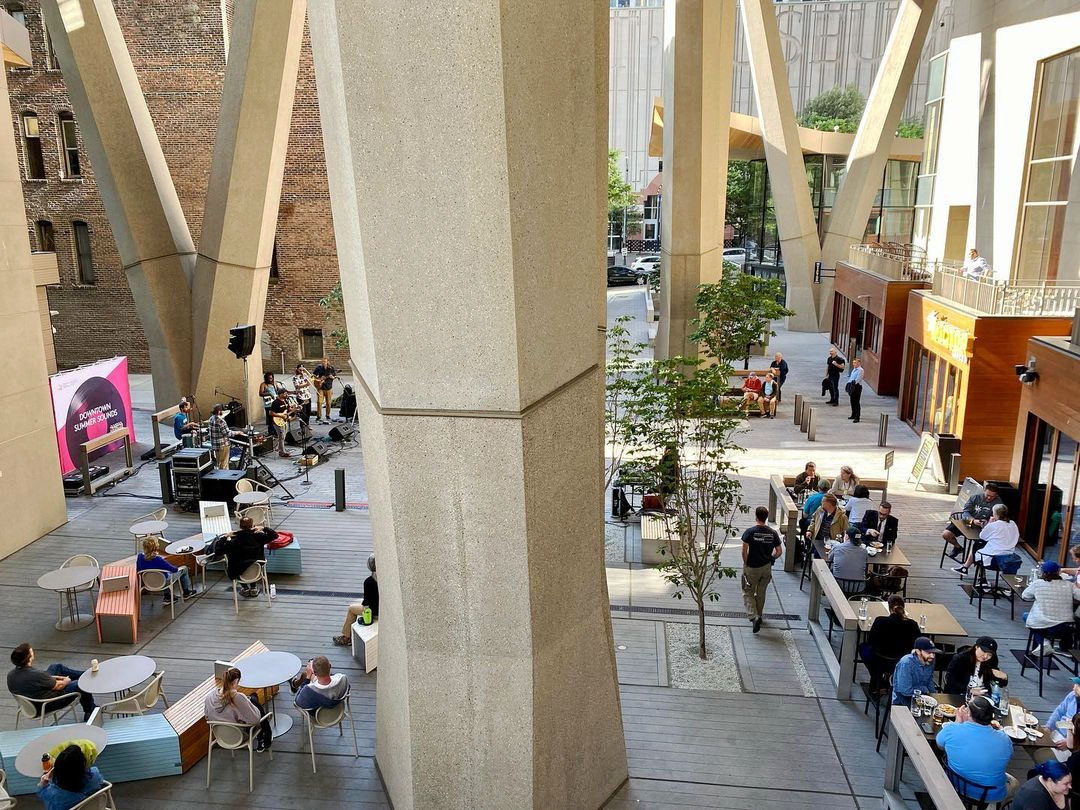 Starting Date
September 14, 2022
Ending Date
September 28, 2022
Location
The Urban Village at 2+U
Cost
Free
Description

Stop by one of the newest public spaces downtown every Wednesday for food and fun! The Urban Village at 2+U will host free events and activities each week, so stop by for lunch or in the morning for a break from the hustle and bustle of downtown. Check out what's happening this month below!

Free Meditation & Yoga Classes: Sept. 14, 21 & 28
Instructor Haley Rae Derge will lead four back to back classes each week from 7–9 a.m., with new sessions starting every 30 minutes.

Mini Golf: Sept. 14 & 28
Enjoy a free round of mini golf with materials provided by Flatstick Pub. 11 a.m.–6 p.m.

Food Trucks: Sept. 14, 21 & 28
Got a craving for pizza, dumplings or burgers? Head to 2+U from 11 a.m.–2 p.m. to enjoy rotating cuisines and flavors from local vendors. Check out the truck schedule and menus.

Live Music: Sept. 14
Soak up the sounds of local buskers while you enjoy your lunch! 11:30 a.m.–1:30 p.m.

Glass Blowing: Sept. 21
Stop by for a free demonstration, courtesy of Seattle Glassblowing Studio! 11 a.m.–2 p.m.

Oktoberfest: Sept. 29
Join us for music, festivities and hearty helping of gemütlichkeit (that's Bavarian for cordiality) at our Oktoberfest party! We're importing a bit of Germany into the heart of downtown from 4–7 p.m.

The Urban Village at 2+U is located at 1201 Second Ave. on the corner of Second Avenue and University Street.