Parties in the Parks at Occidental Square and Westlake Park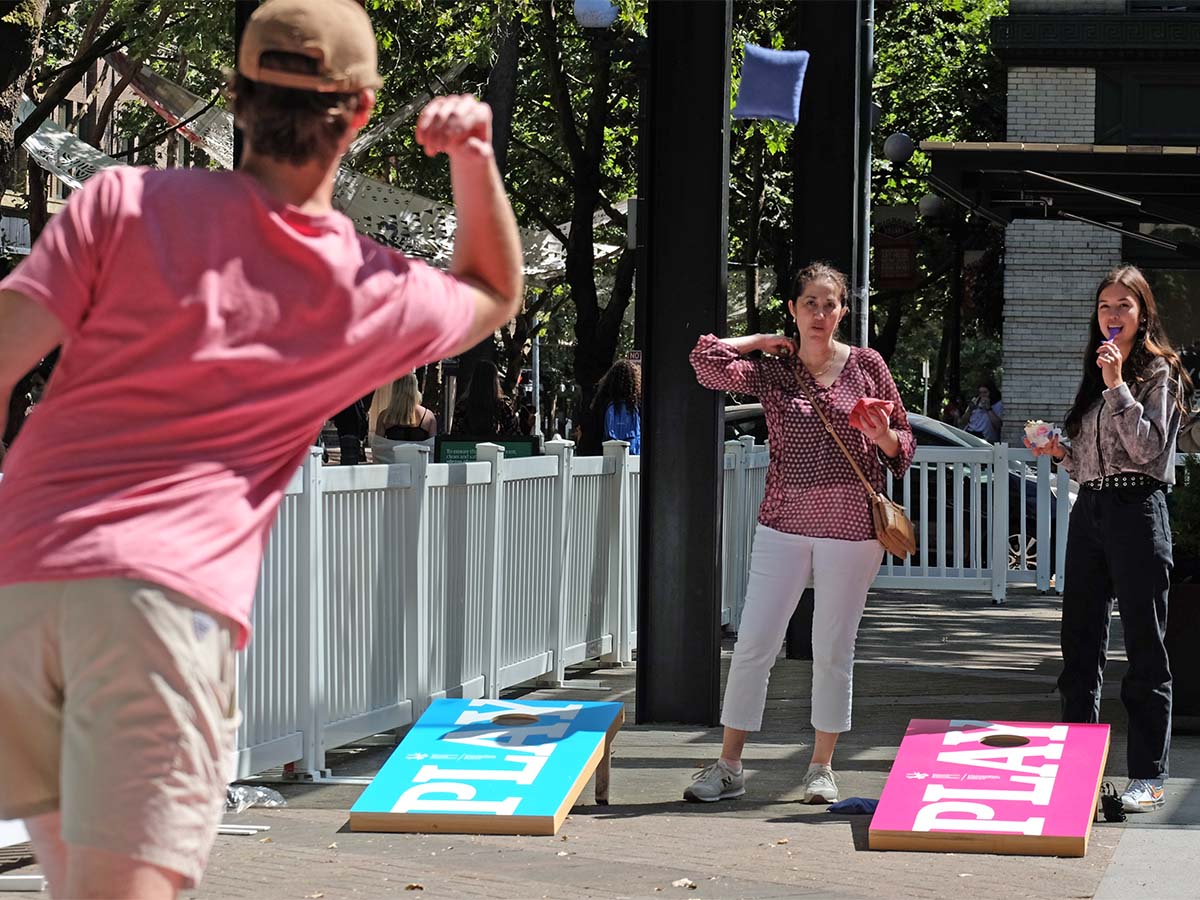 Event Type
Parks
Who Can Attend
Starting Date
May 24, 2022 @ 11:00AM
Ending Date
August 30, 2022 @ 7:00PM
Location
Occidental Square, Westlake Park
Cost
Free
Description

We're throwing free, family-friendly park parties every week and you're invited! Enjoy rotating food trucks, giveaways (while supplies last), live music and games. Can't make it midday? You're in luck: Happy Hour starts at 4 p.m.

Join us Tuesdays in Occidental Square and Thursdays in Westlake Park from 11 a.m.-3 p.m. and 4-7 p.m.

The fun starts in May and continues all summer long.

Party Activities for May and June:

11 a.m.-3 p.m.

• Food Trucks (Occidental schedule / Westlake schedule)

• Mini Golf furnished by Duff Brothers and Flatstick Pub

• Live Music

• Games

• Giveaways (while supplies last)

• Kids' Craft Zone (Westlake Park only)

4-7 p.m.

• Live music: Dueling Pianos performed by Felix and Fingers

• Happy Hour provided by Party on the Rocks (I.D. required, 21-plus)

• Food Trucks

• Mini Golf

• Games

• Giveaways (while supplies last)

Activities are subject to change or cancellation due to inclement weather or other unforeseen circumstances.

Hope to see you at Parties in the Parks!