Occidental Square Daily Programming and Activations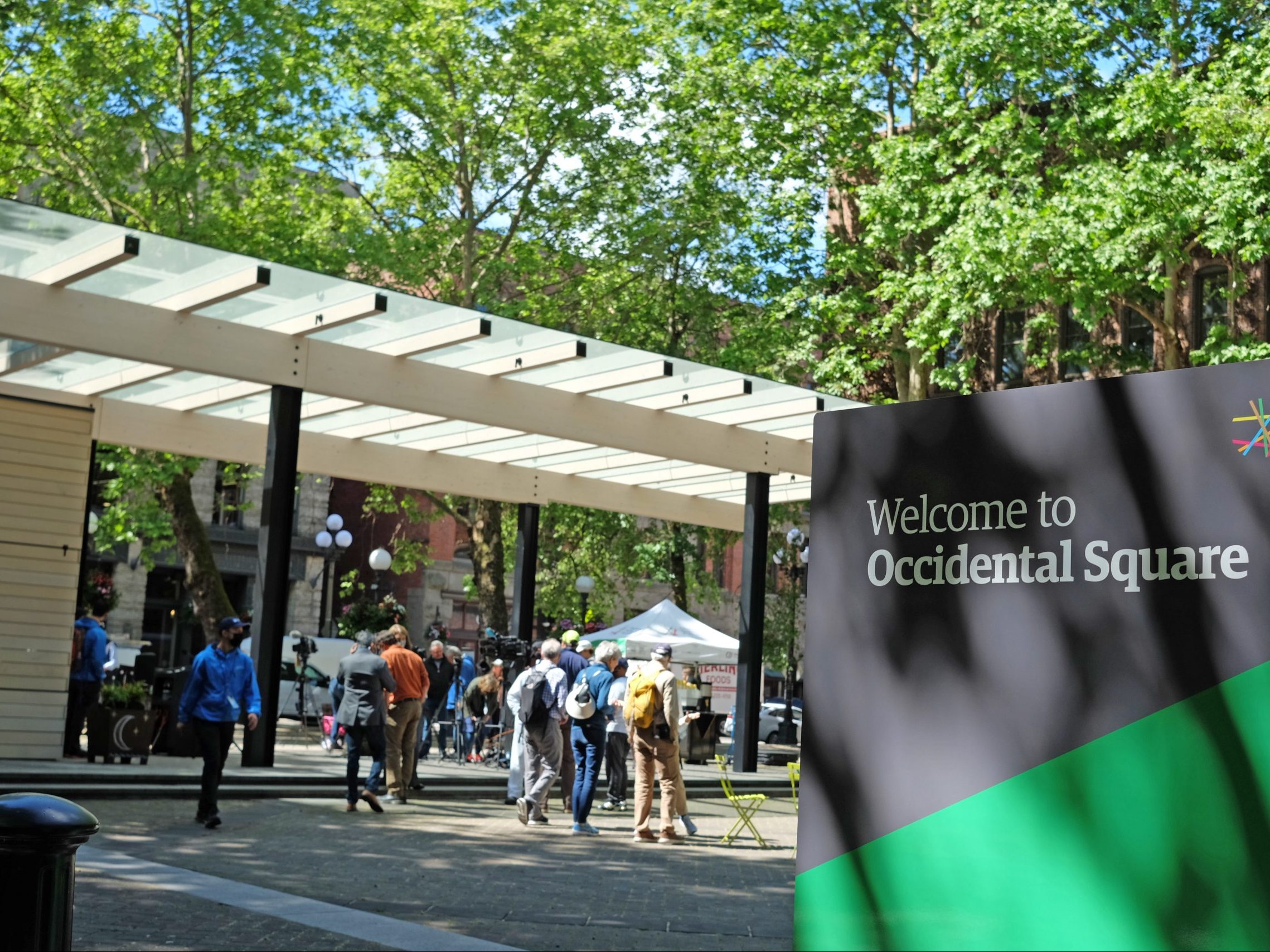 Event Type
Parks
Who Can Attend
Starting Date
June 1, 2021 @ 8:00AM
Ending Date
June 30, 2021 @ 6:00PM
Location
Occidental Square
Cost
Free
Description

Welcome back! We're happy to bring you even more daily park activations in Occidental Square this summer with a focus on your safety and well-being. Here's what we currently have lined up, with all activities occurring daily:

Ping Pong Tables
Itching to get back into some competitive outdoor fun? Bring a friend and enjoy the Occidental Square ping pong tables!

Hula Hoops
Enjoy hula hooping and get some activity in while the sun's out. All hoops are wiped down after every use.

Oversized Jenga (and more games!)
Nothing's more satisfying than a close game of Jenga. Ask a Park Ambassador for more games to play!

Bistro Dining Tables
If your favorite Pioneer Square restaurants aren't offering dine-in options, we've got you covered with plenty of socially-distanced tables.

Park Ambassadors
Say "Hi!" to our Park Ambassadors stationed in Occidental Square! They're here to help with any questions, suggestions or neighborhood tips.

---

Please follow our guidelines below if you plan on visiting the parks soon:

• Keep 6 feet apart from others at all times. Our seating arrangement is a good idea of what 6 feet looks like.

• Wear your mask or face covering at all times when you're not eating or drinking.

• Practice good hygiene and try to keep your hands to yourself as much as possible.

• Relax in the park, but please consider coming back another time if it appears crowded.

• And last but not least, have fun getting outside!