Downtown Summer Sounds – Khu.éex'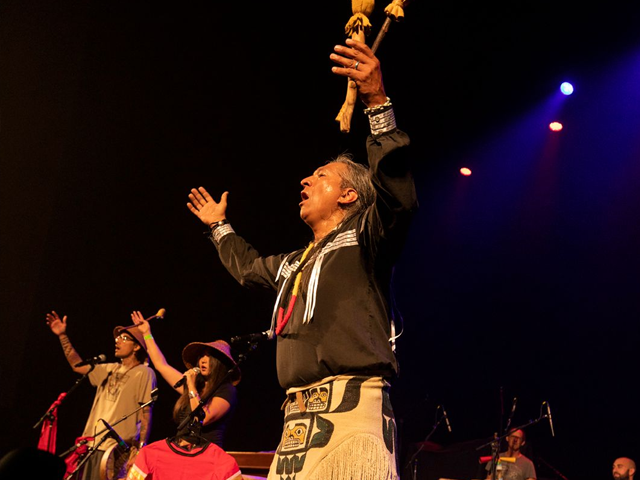 Event Type
Downtown Summer Sounds, Parks
Date
September 1, 2022
Time
5:00PM
Location
Occidental Square
Cost
Free
Description

Genre: Rock/Jazz

Khu.éex' is an Indigenous band full of creative members, including storytellers, activists and artists, that bring this collective energy to the stage as one powerful unit. Their focus is raising awareness of social issues, stemming from the Native American struggle, that branch out to serious issues that affect all people. The band explores music with an improvisational style, bringing an Indigenous perspective and keeping tribal cultures and languages alive through music. The fusion of these styles with spoken word in English, Tlingit, Haida and Y'upic languages results in a new, unique sound, accented by traditional masks and regalia during dynamic live performances.

The Downtown Seattle Association is proud to present Downtown Summer Sounds, our long-running concert series bringing free live local music to downtown Seattle for over 40 years. We're hosting more than 30 outdoor concerts from July 5-Sept. 9, 2022 — check out the full lineup!